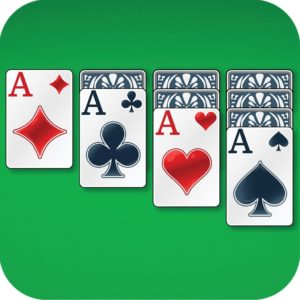 Our love of solitaire knows no bounds. From tri-peaks to forty thieves, we've made a hefty chunk out of the solitaire catalogue and we are still going. But our obsession is not exclusive. It turns out, solitaire is a global fixation and one that has been capturing hearts and heads for centuries.
The humble game goes by many names, from Kabal or Cabale by Eastern European and Scandinavian countries, Patience to the British and Reussite by the French. And that's just for classic solitaire! The game of Tri-peaks also goes by Triple Peaks or Tri Towers, and Forty Thieves can be found under Napoleon or Roosevelt because of its famous devotees. Crescent, Pyramid and Spider solitaire all take their names from their very obvious visual tableau.
Call it what you will, solitaire is a firm favorite the world over. On our journey creating card games, we've come across some pretty interesting trivia!
Solitaire itself is rumored to have originated from a multiplayer card game. It became private after players who loved the game so much would go home and practice alone. Thus, its favor began to spread throughout the globe as a solitary pursuit and one to pass the time pleasantly. It even went as far as the mountainous Yukon, where Klondike the card game came to fruition amongst bored prospectors trying to make a living from the gold rush.
Other popular variations were mostly born in America. In the late 1890s, Richard A. Canfield was a clever man, a gambler, and the creator of Canfield solitaire. Looking to get himself some quick cash, he'd set up the cards and get the player to put in $50. For every card laid in its foundations, $5 was earned. If the game was completed, the lucky player could win $500! Pity the success rate of winning Canfield is less than 30%.
Over fifty years later and FreeCell is conceived by medical student Paul Alfille in the late 1960s. Originally played with physical cards, it was adapted for computer in 1995. Most recently, our familiar friend Tri-Peaks was actually only invented in 1989 by Robert Hogue of Winter Haven, Florida.
Computers really kept the heart of solitaire beating, from the earliest desktops to the present-day smartphone. It's popularity and recognizability is partially thanks to graphic designer, Susan Kare, who illustrated the playing cards and clickable icons for Microsoft's original solitaire. From there, hours of fun could be found, but that's not the end of the story!
Solitaire is still being developed, even by the likes of us. We took the classic game of Pyramid solitaire, often used by parents to teach children simple maths, and enhanced its original format. The game was quite tough, so we created a temporary card slot to make the game a little easier. We also changed it to just one deal to ensure the enjoyment of the game was sustained and to aid in more consecutive wins! What more is there to love?
Whether you use it as a guilty pleasure, refreshing break from a hard day's work or to practice your tactical skills, solitaire is the game for everyone. From the casinos to kitchen tables, Napoleon de Bonaparte and Prince Albert to the ordinary folk of today, there's no stopping the allure of solitaire.
If you've enjoyed this blog, find our handy guide to solitaire on the Apple bookstore. Learn how to play Canfield, Spider and more using physical cards. It's totally free!
https://itunes.apple.com/au/book/learn-how-to-play-solitaire-card-games/id1442286946?mt=11