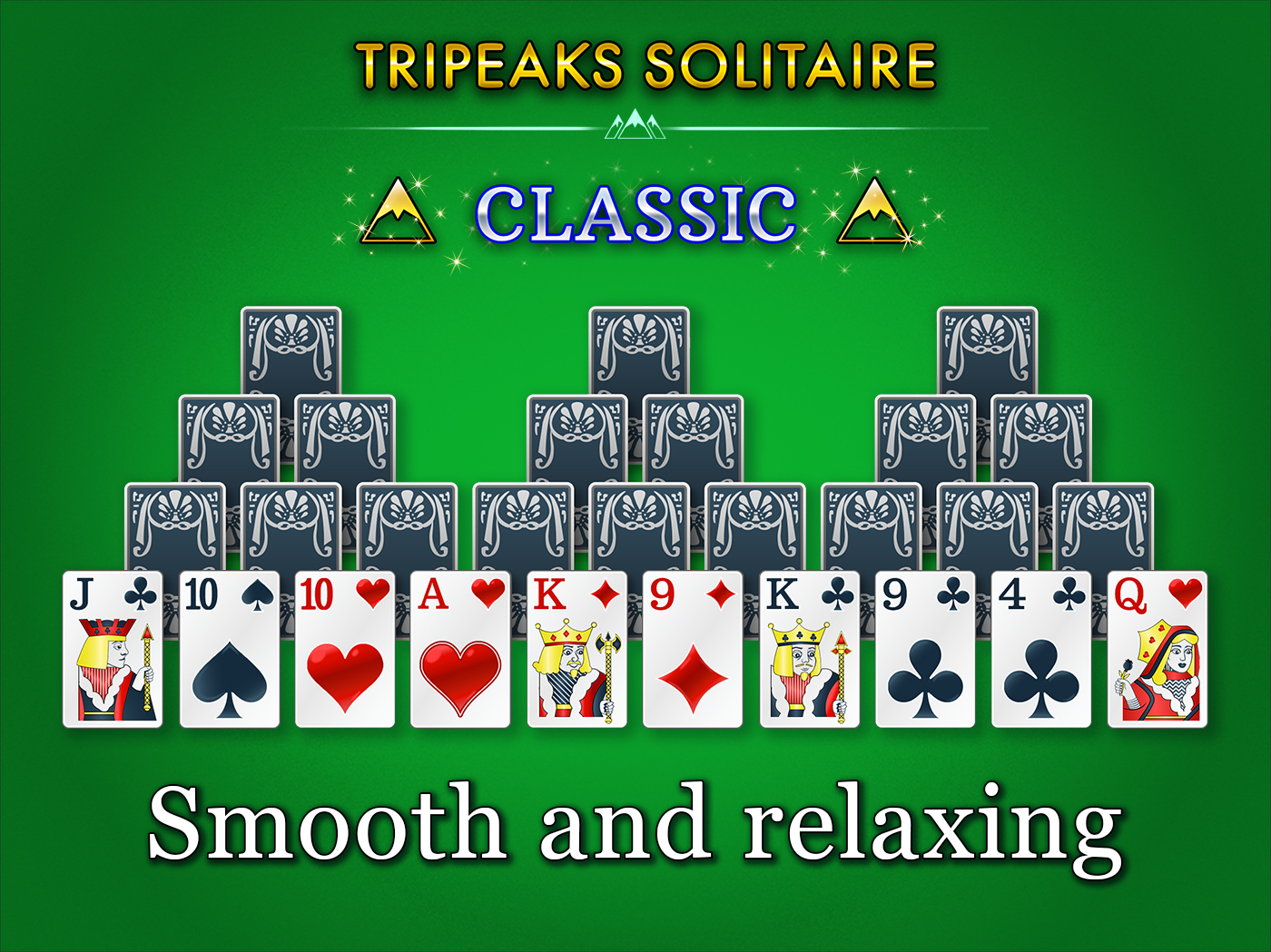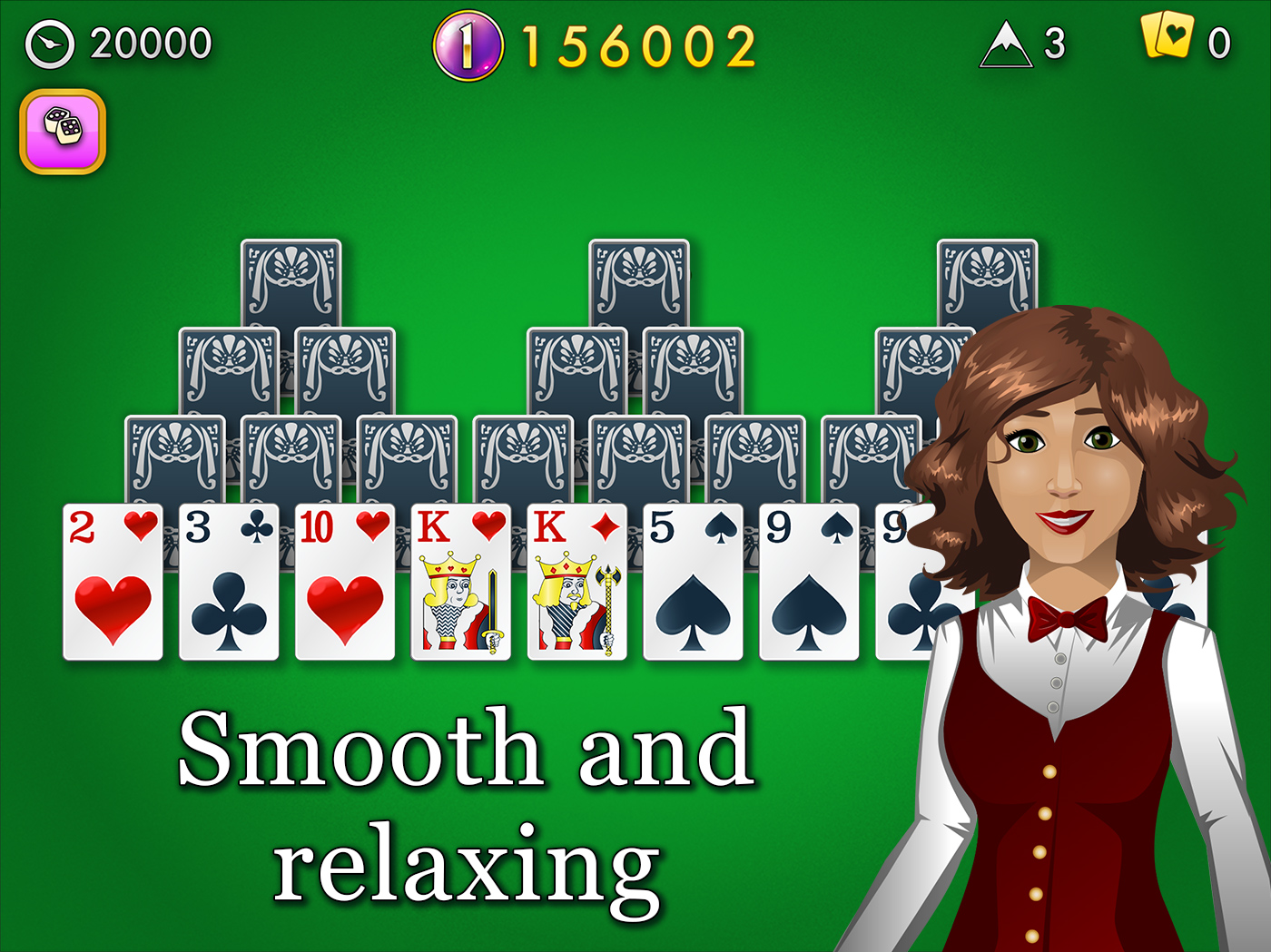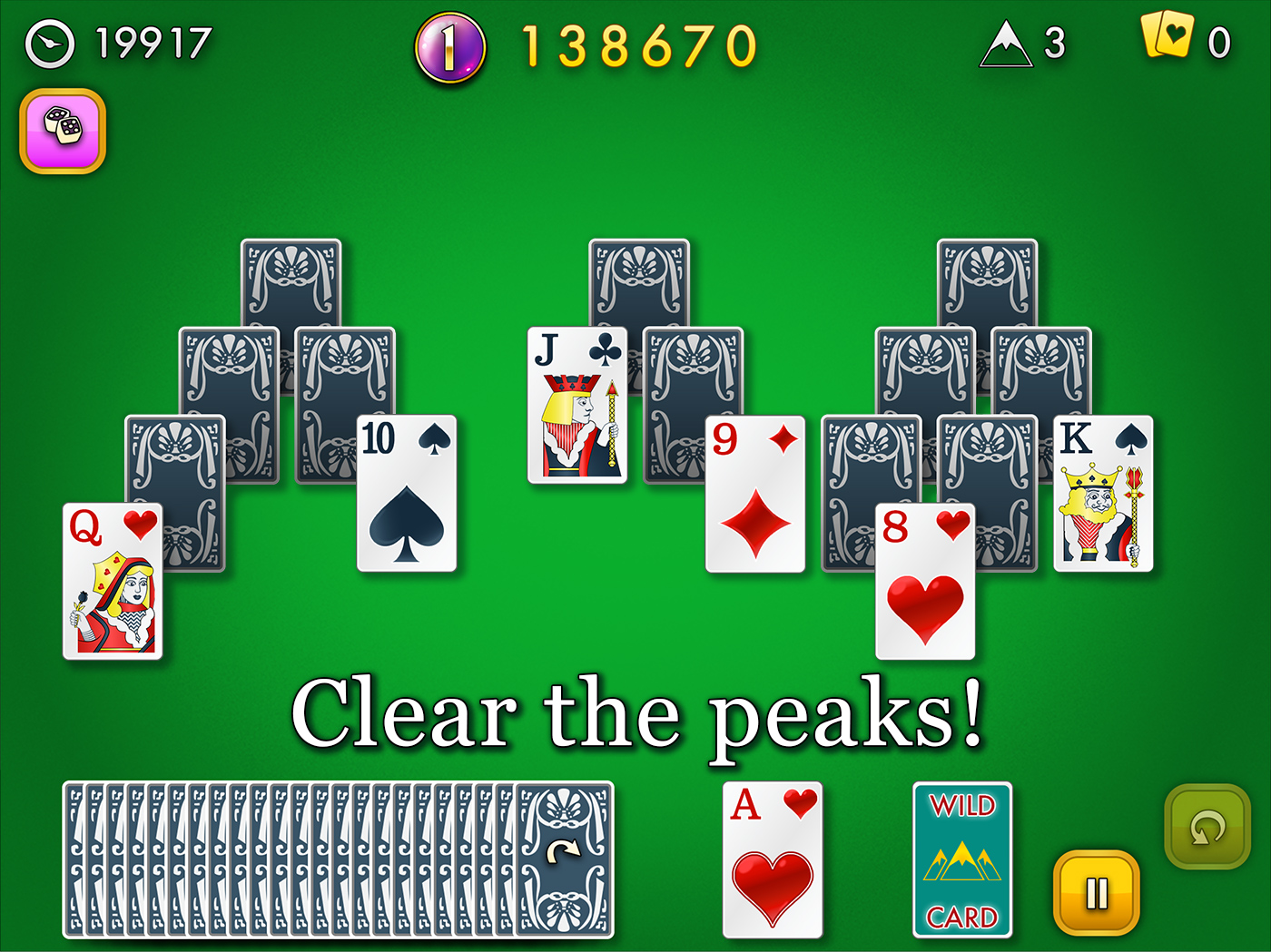 TRIPEAKS SOLITAIRE CLASSIC
Tripeaks Solitaire Classic is a sophisticated version of the popular solitaire game. We have brought you the smoothest gameplay wrapped up in an enticing casino atmosphere.
We were inspired by the success of our game Magic Towers Solitaire which has been played over One Billion times! We found some players love the plush green theme available in some our other games, like Pyramid Solitaire Classic. Of course, we've kept the beautiful smoothness of the original while making this game particularly easy on the eyes!
FEATURES:
– Intuitive controls make playing as easy as breathing!
– Many ways to score and bonuses, and our unique Score Build Mode.
– Beautifully designed and easy to read cards.
– Sophisticated artwork.
– Wildcards for an extra helping hand.
– Luxurious sound effects and atmosphere (optional!)
SUPPORT PAGE
For instructions, FAQ's, Hints and tips and loads of other useful info click on the button below