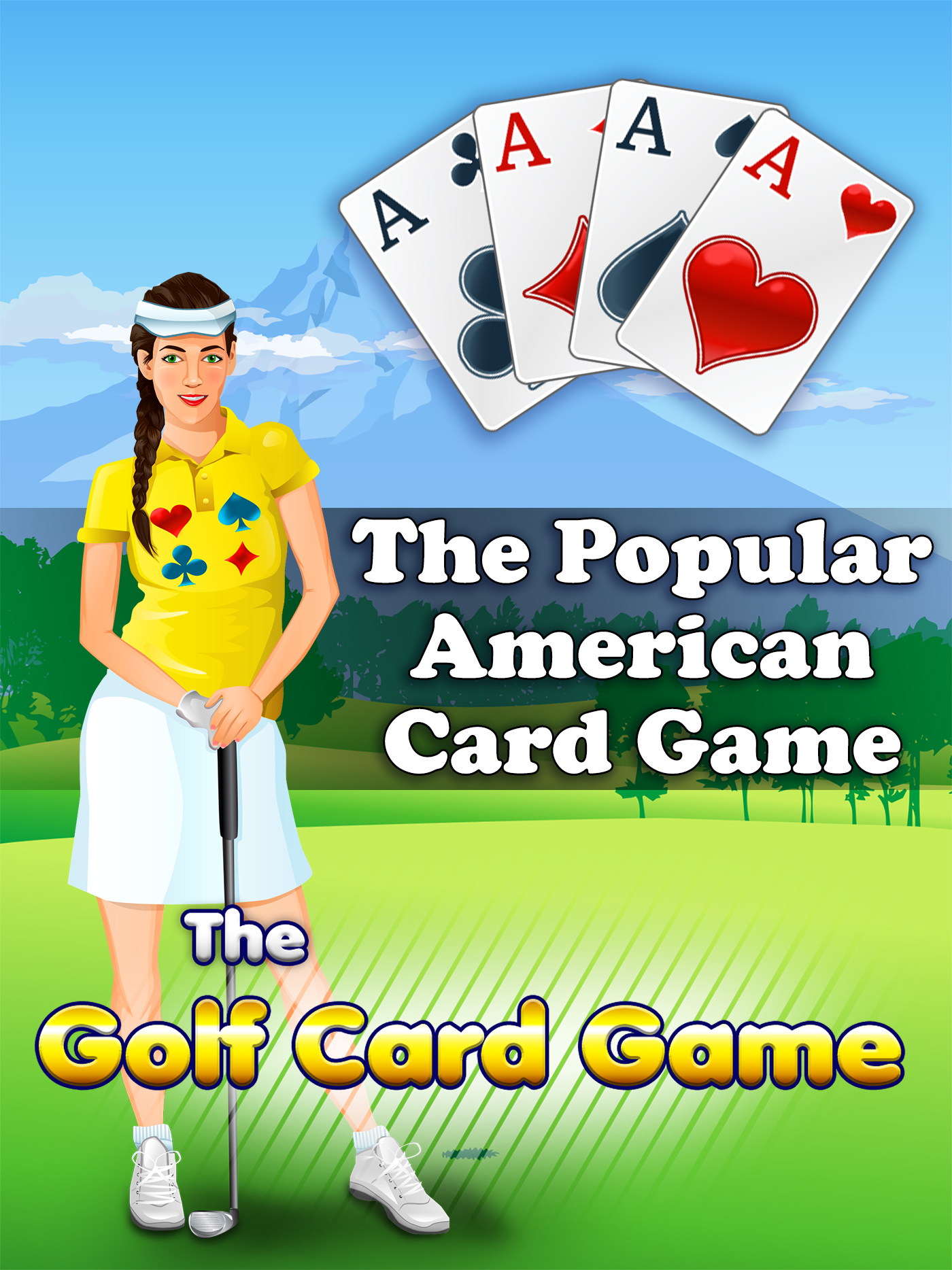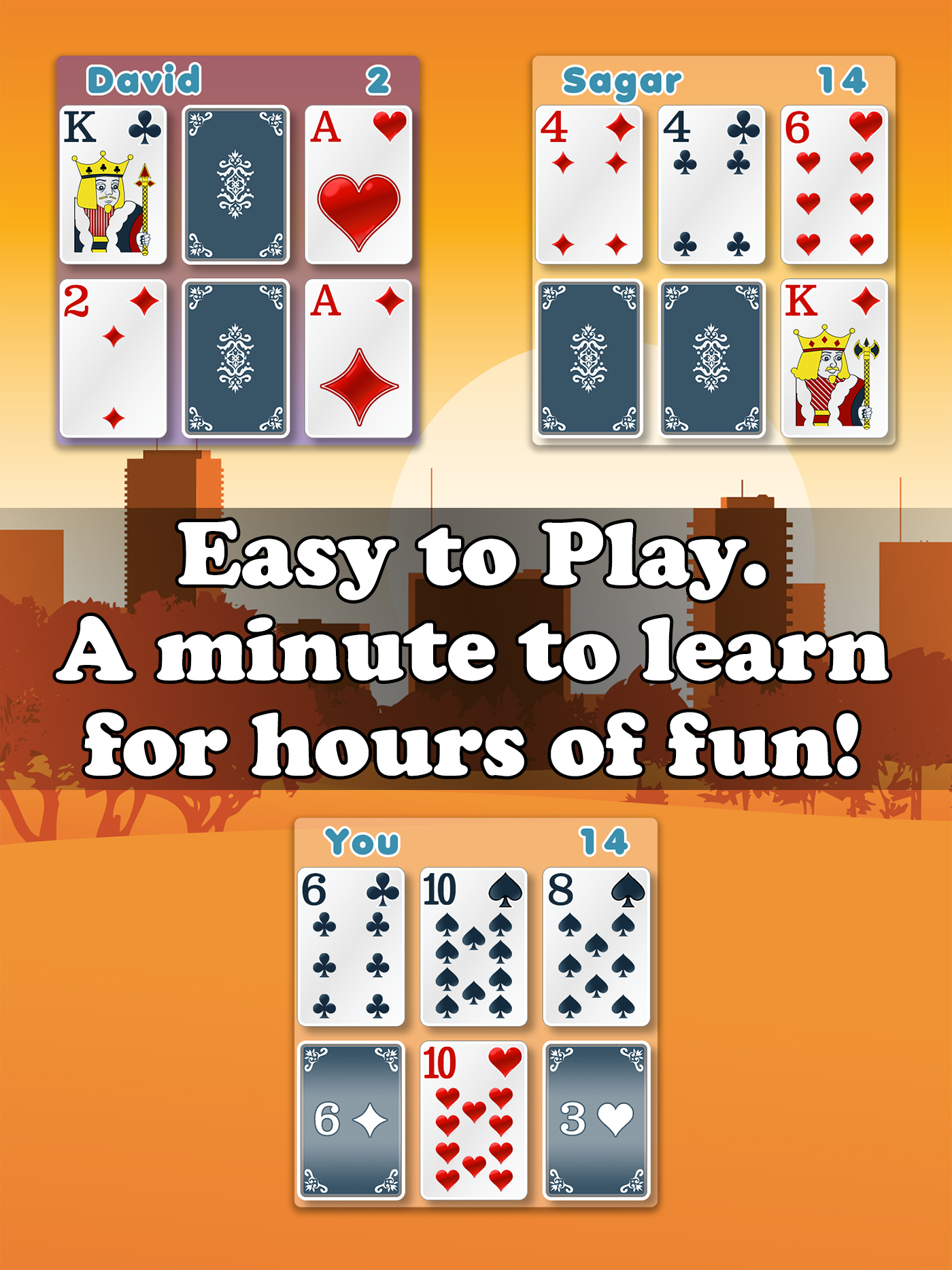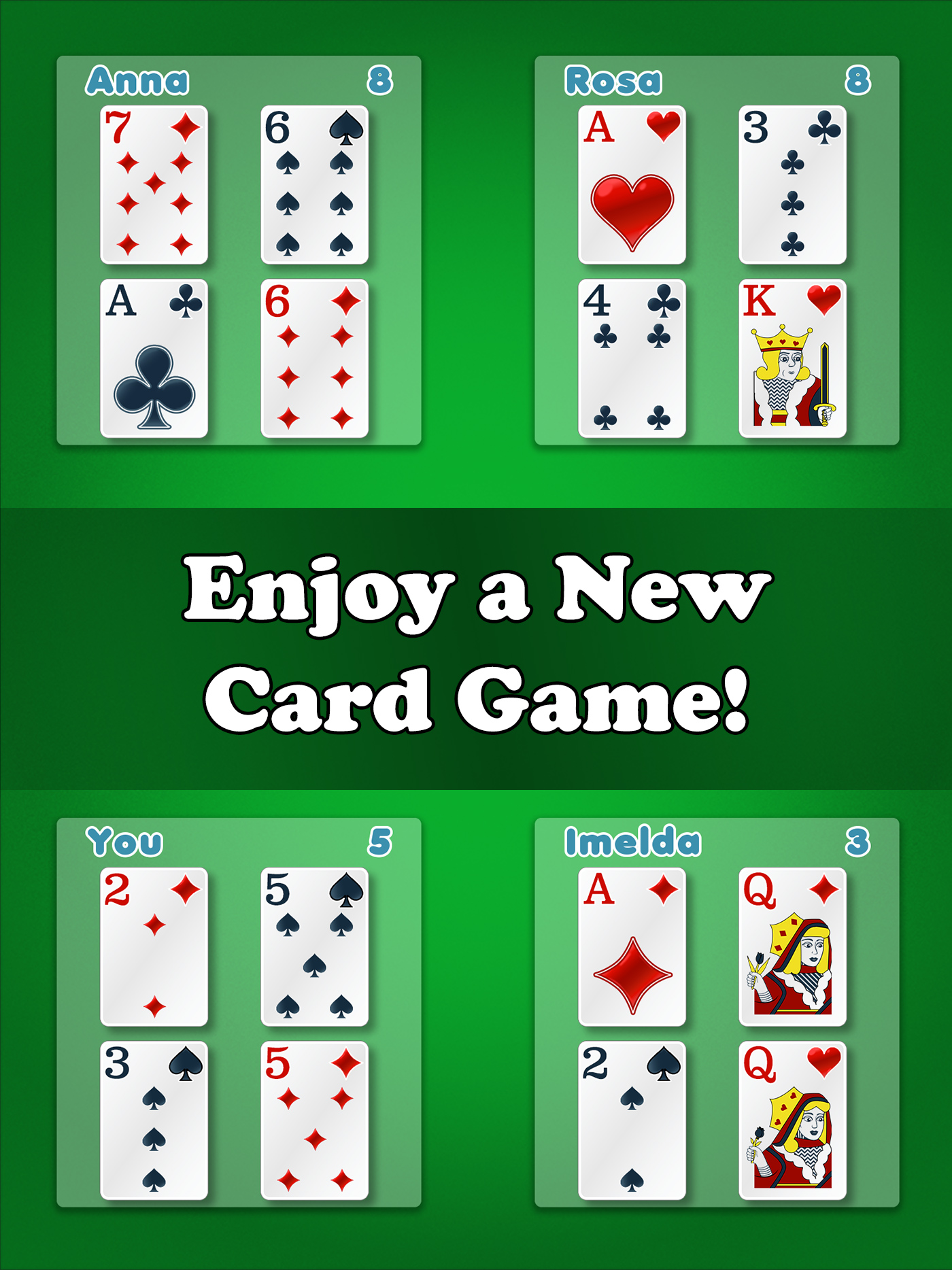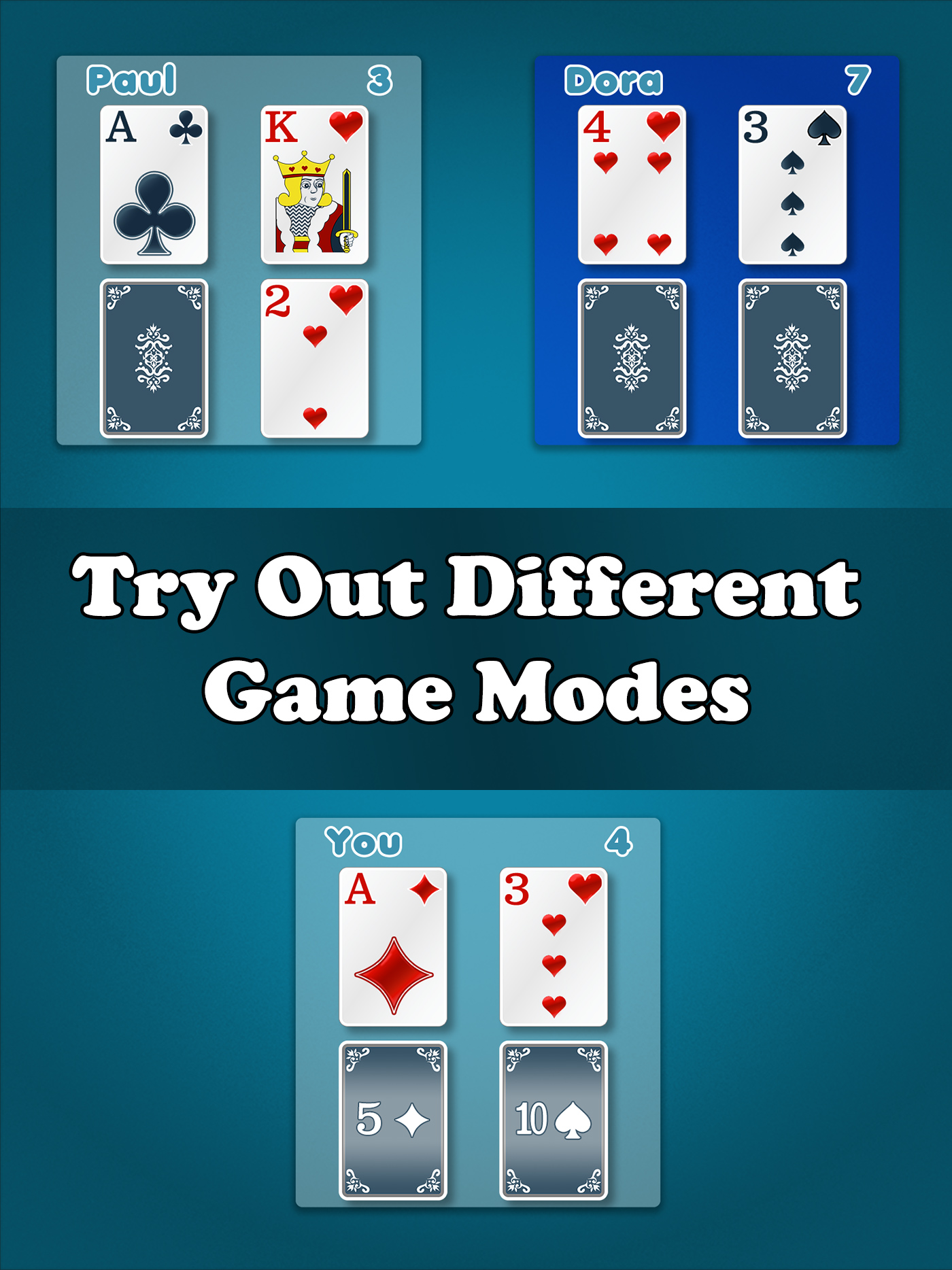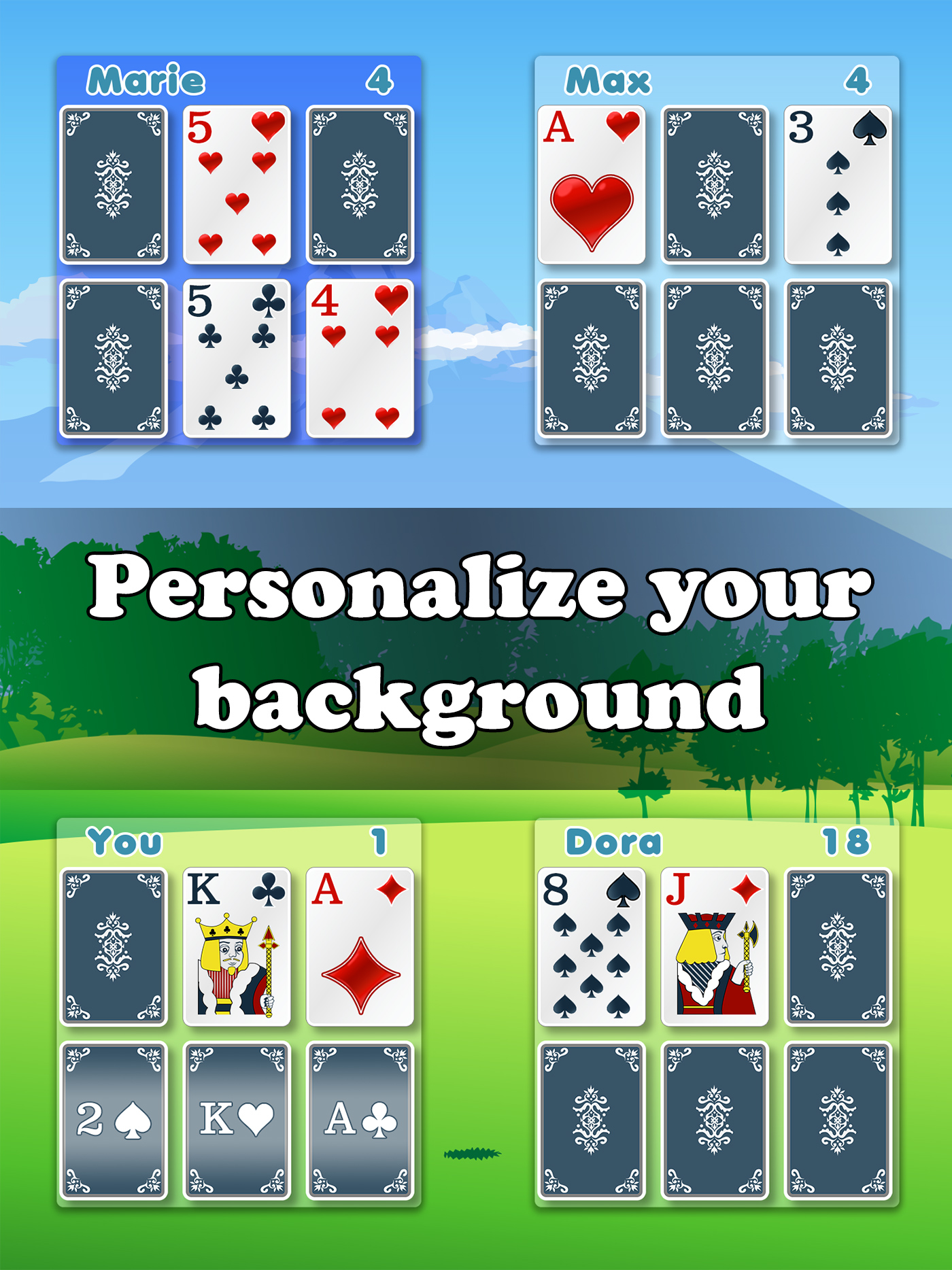 The Golf Card Game
The Golf Card Game is one of our favorite card games. We're excited to bring it to you with a beautiful range of themes along with different game modes.
The concept of the Golf Card Game is simple and easy to learn. Three or four players take turns, aiming for a score close to zero. You can do this by swapping your high cards for low cards. You are dealt either four or six face down cards, depending on the game mode, and a round lasts until all players have turned over their cards.
FEATURES:
– Play three player games or four players games against the computer.
– Choose three, six, or nine game rounds, tailoring the game length to what suits you.
– Pick between four card games or 6 card games, for a varied challenge.
– An array of beautifully illustrated backgrounds.
– An atmospheric soundscape, immersing you in our game.
SUPPORT PAGE
For instructions, FAQ's, Hints and tips and loads of other useful info click on the button below