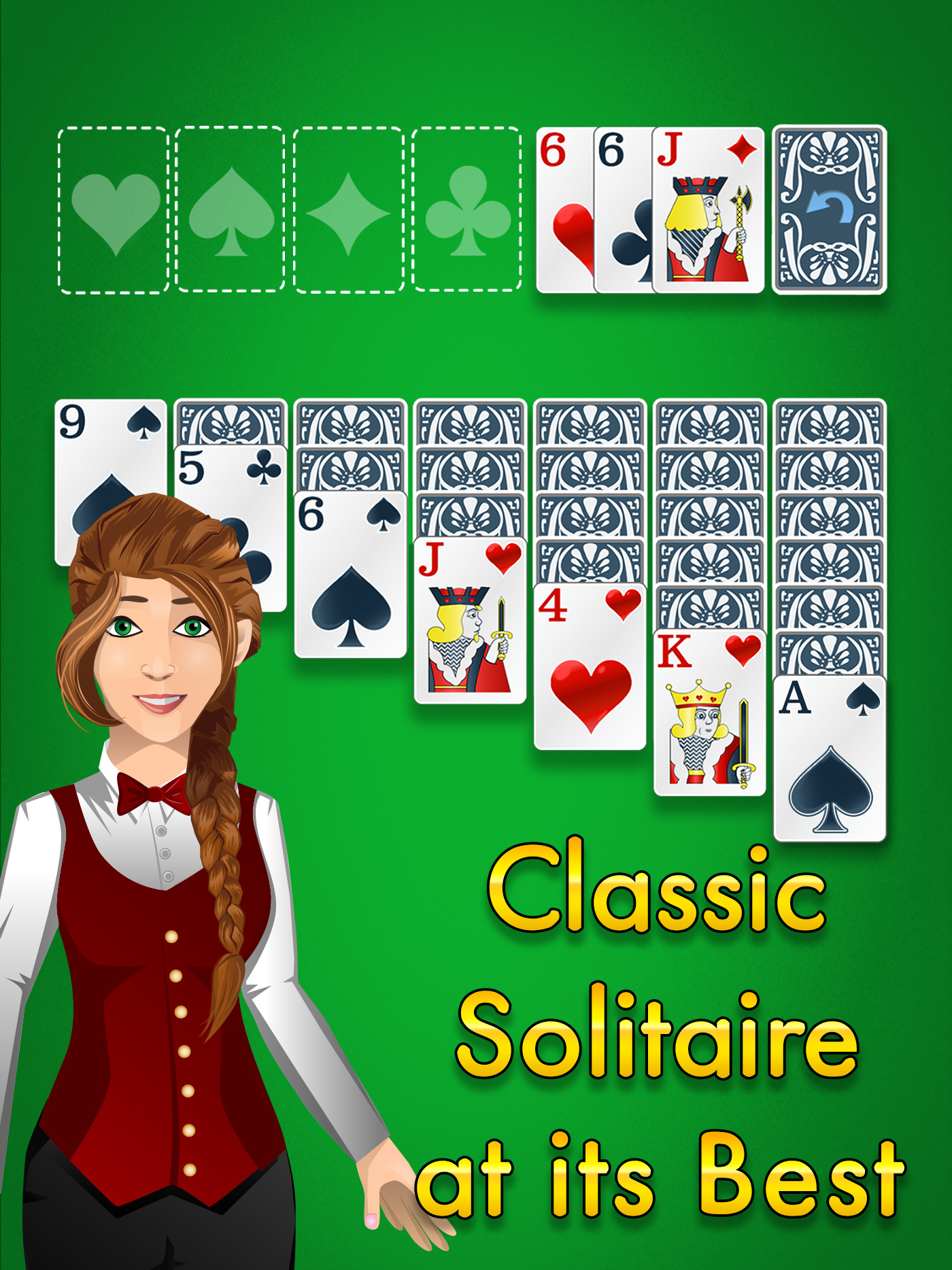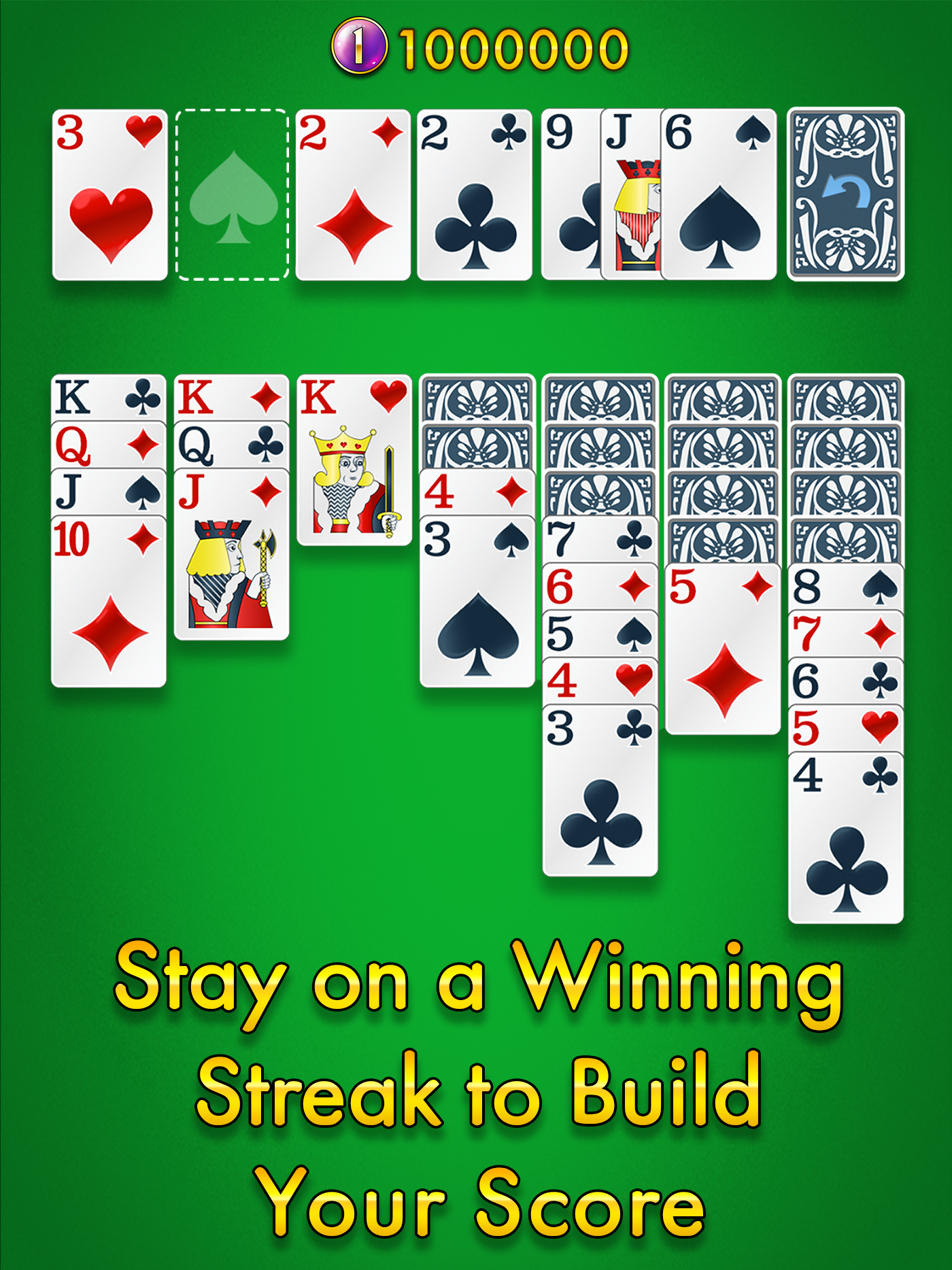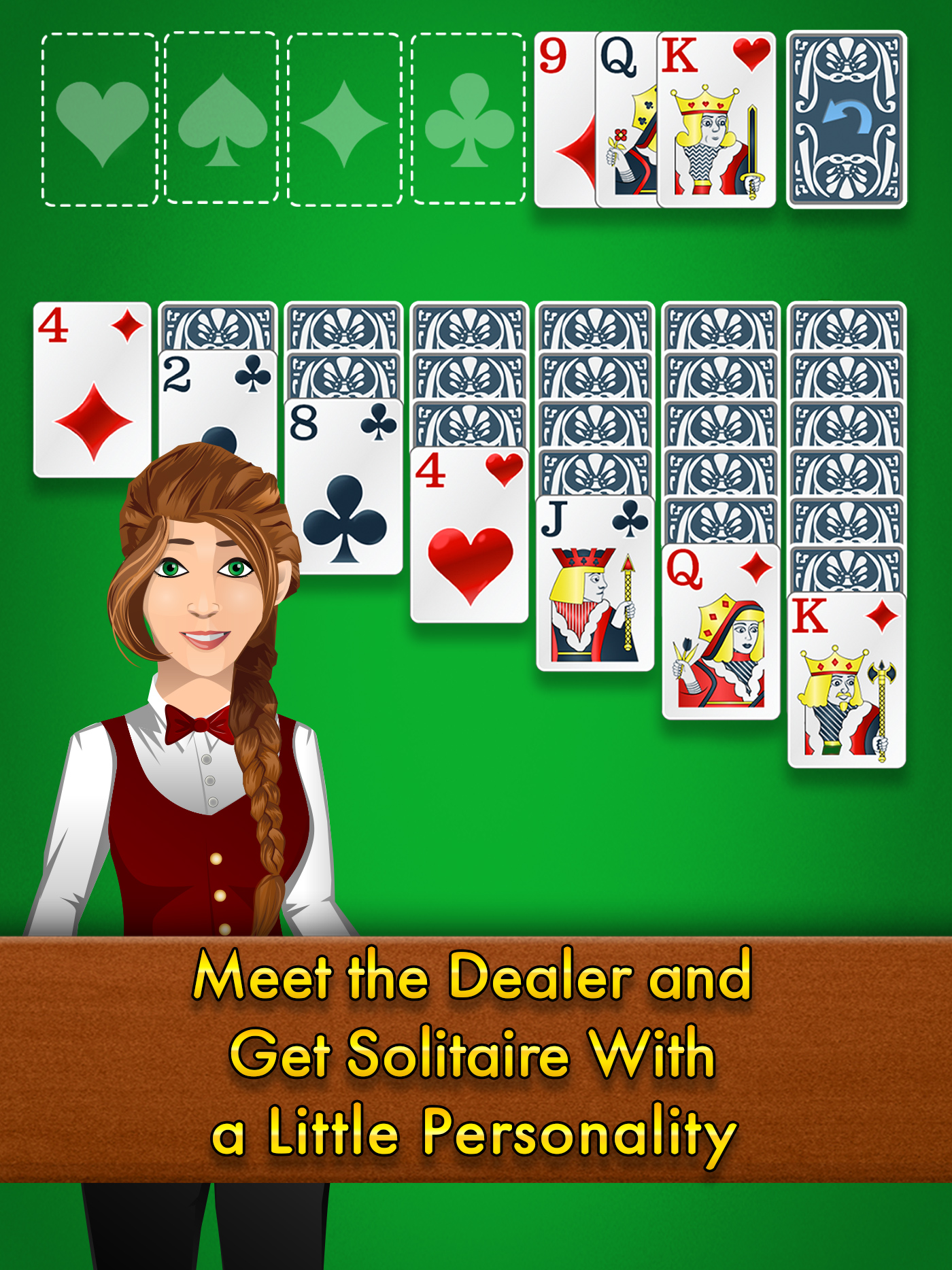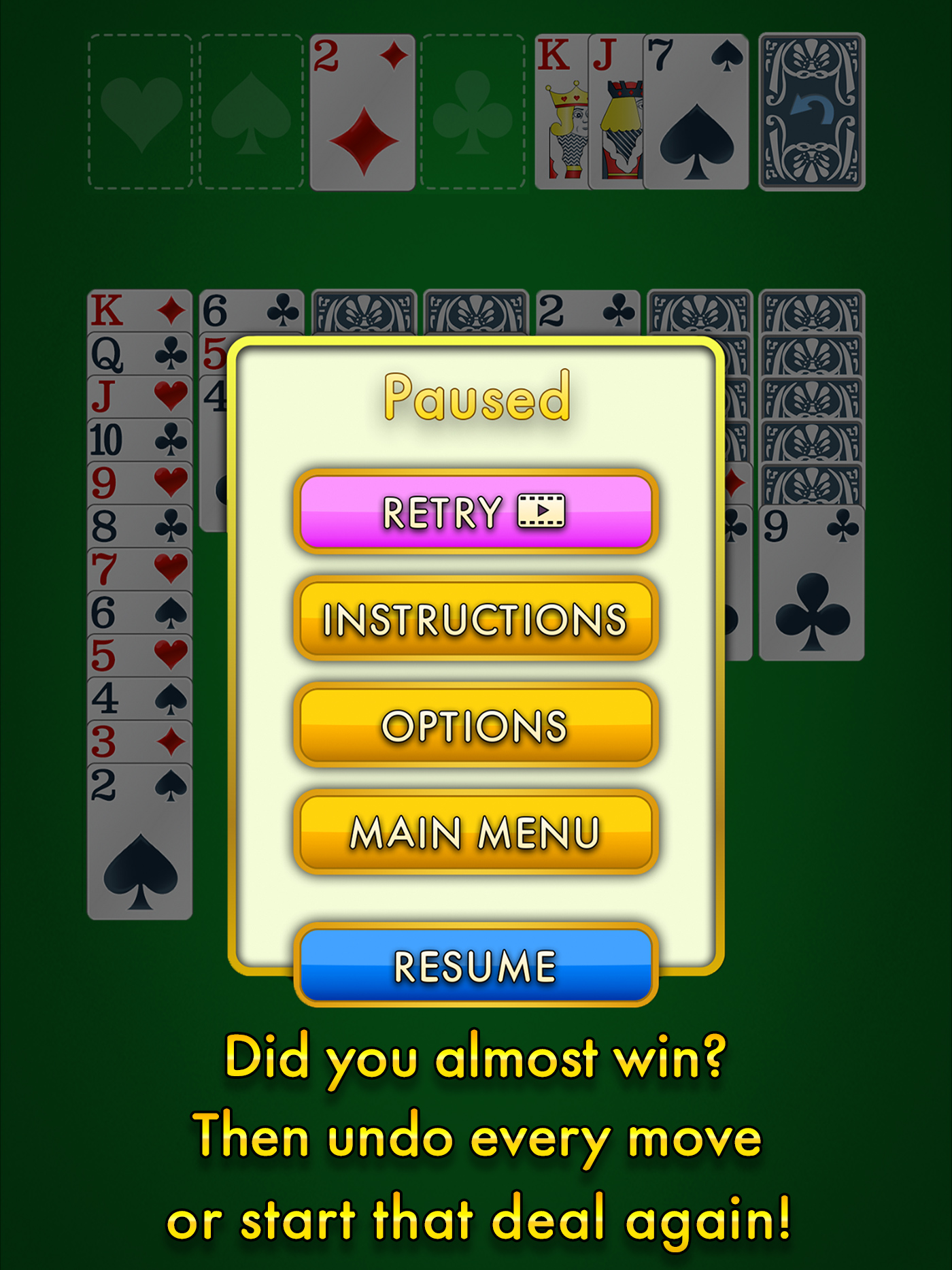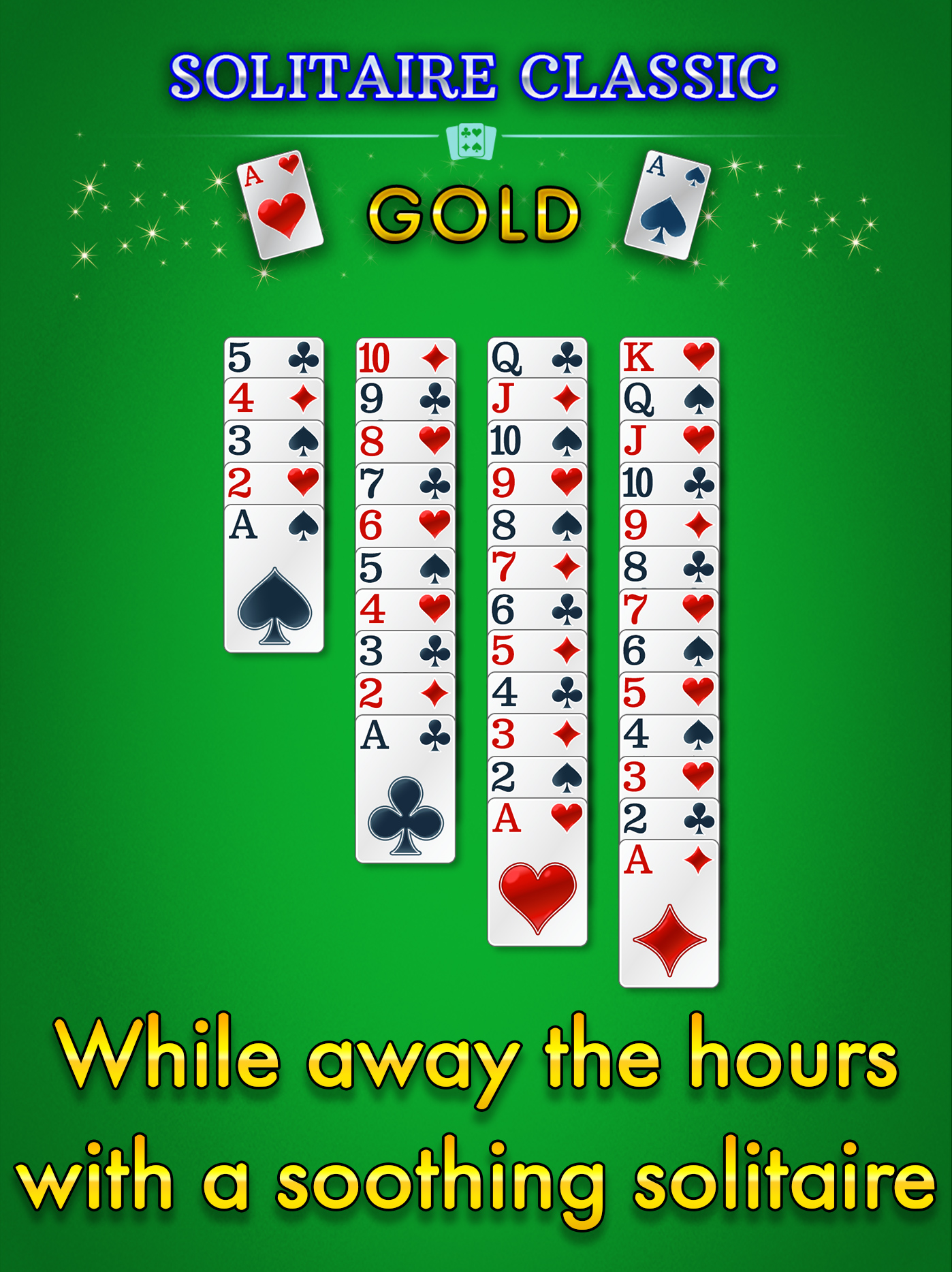 SOLITAIRE CLASSIC GOLD
Solitaire has been loved throughout the centuries, and there's a good reason why. Perfect for a quiet moment, a lazy day or as a fun activity to pass the time, Solitaire is the gold standard for card games. Our classic version has stripped back any unnecessary clutter to give you the best game possible.
FEATURES:
Tap or drag and drop to arrange cards
Step by step tutorial
Crisp and clearly designed cards
Pick from 1 card and 3 card options. (Easy and Hard)
Undo button to rectify mistakes
Optional sound effects and atmospheric music
Grow your score by winning multiple rounds
Designed for iPhones and iPads.
SUPPORT PAGE
For instructions, FAQ's, Hints and tips and loads of other useful info click on the button below