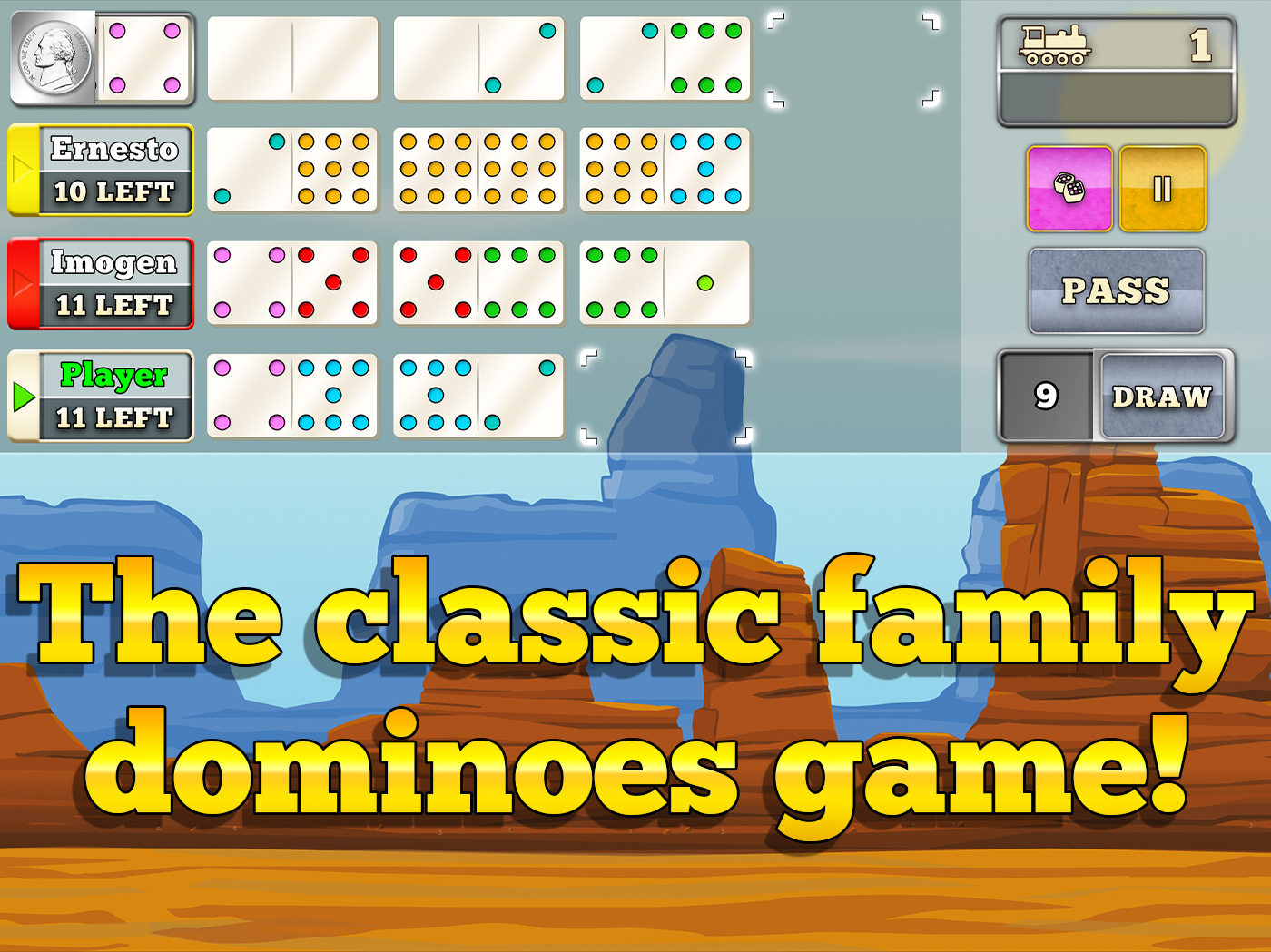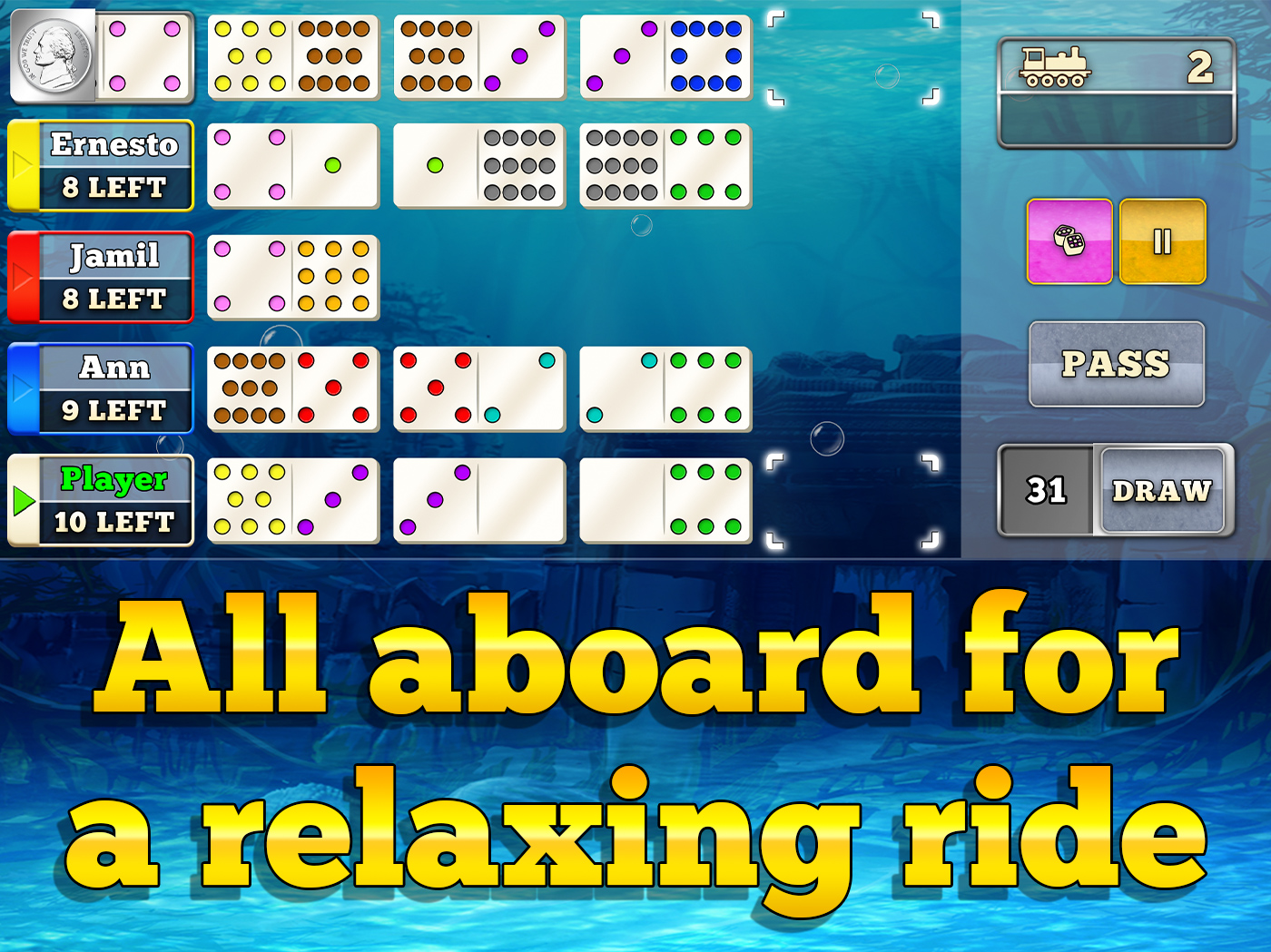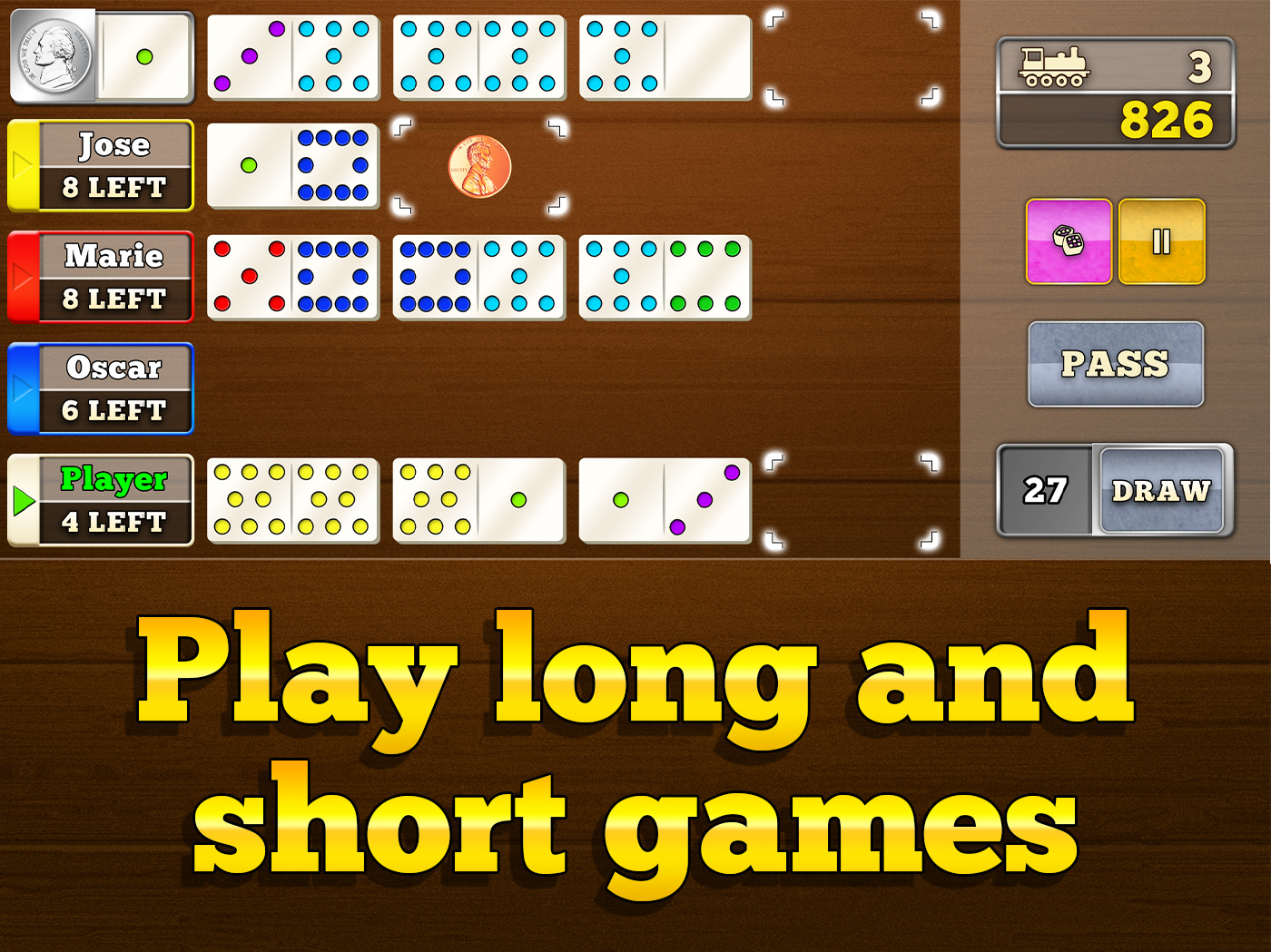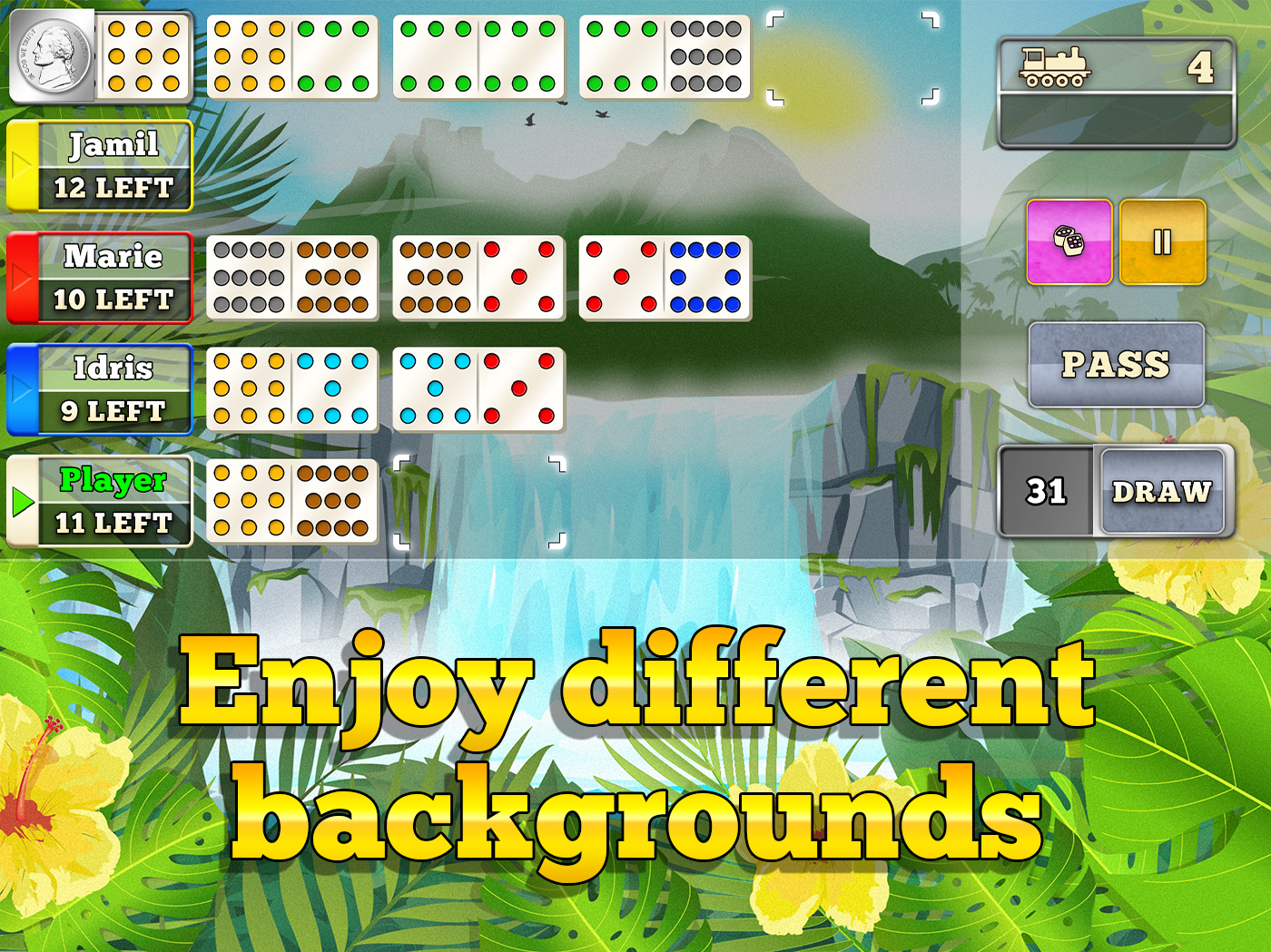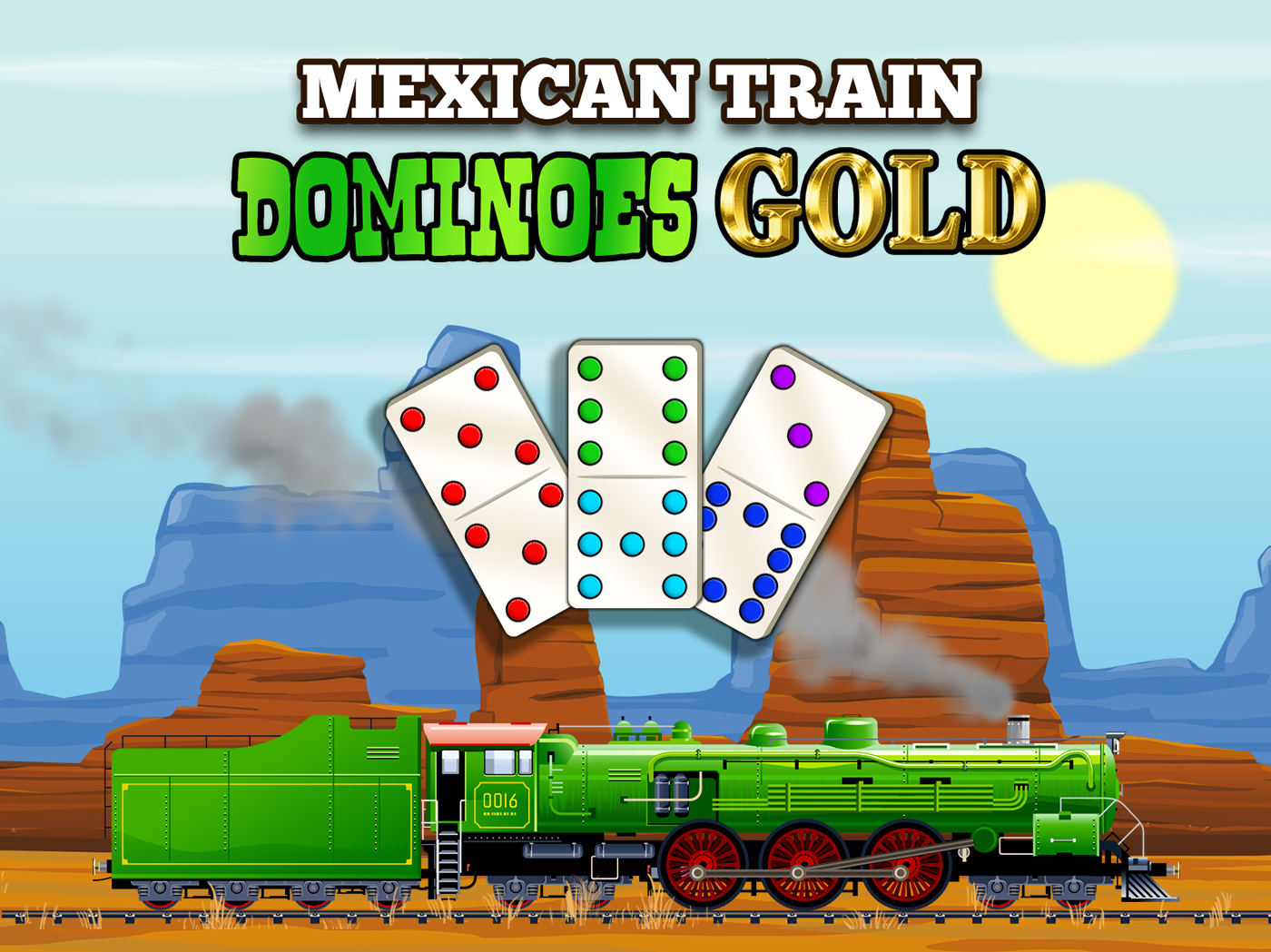 MEXICAN TRAIN DOMINOES
Play the slickest, prettiest and most user-friendly version of dominoes ever! It has never been easier to get stuck into a game of Mexican Train Dominoes! With over half a million players already enjoying this game, you'll find this new version looks even more beautiful and plays even more smoothly.
FEATURES:

– 3 player games and 4 player game modes played against the computer.
– Three games types – Blitz, Short and Full for quick and longer games.
– Five different backgrounds with their own ambience to play on.
– Plenty of space to sort your hand of dominoes.
– Train scrolling for superior visibility.
– Animated game rules tutorial.
– Optional Advanced A.I. for a pro challenge.
– Option to change the house rules of the game.
SUPPORT PAGE
For instructions, FAQ's, Hints and tips and loads of other useful info click on the button below