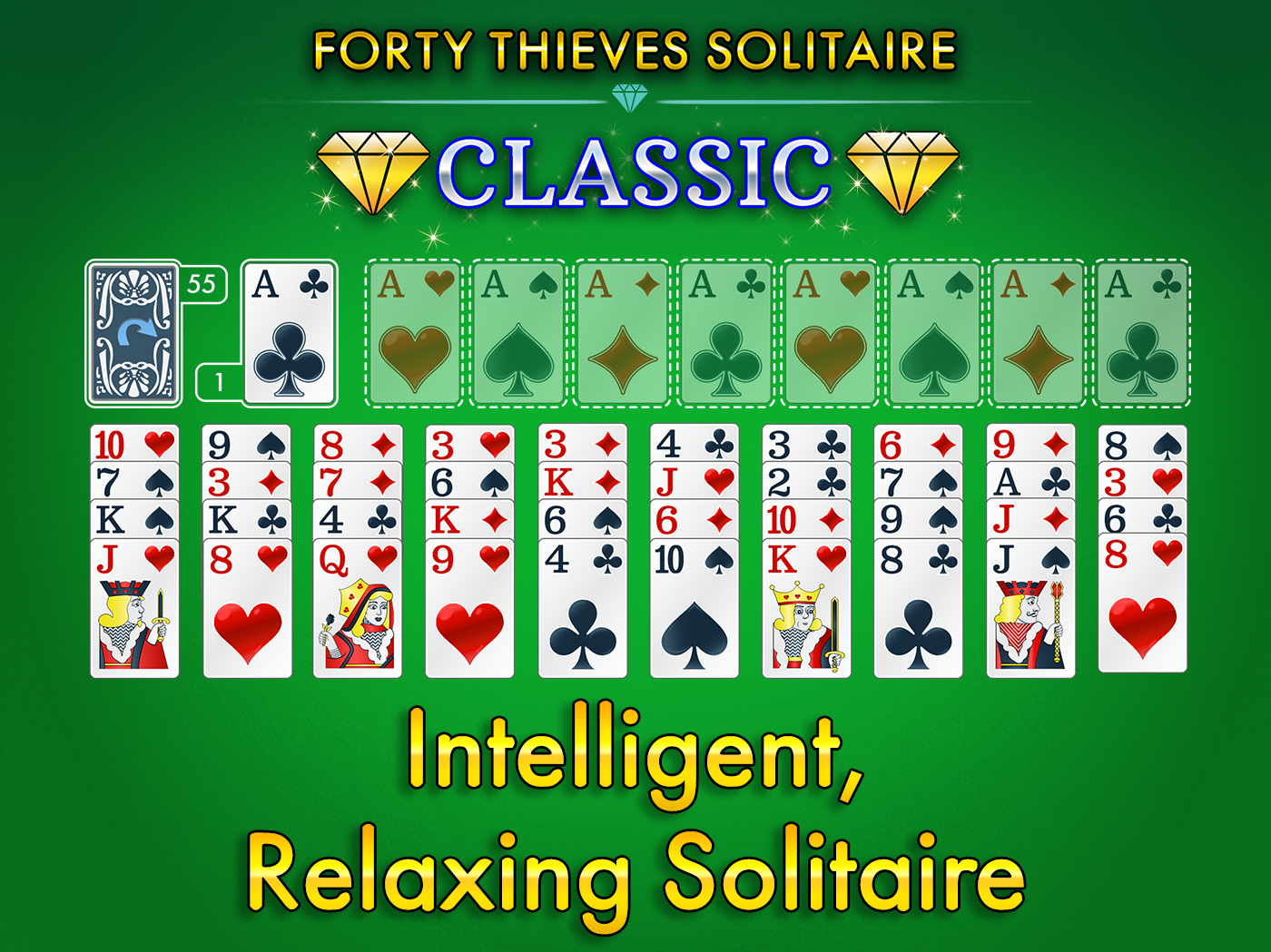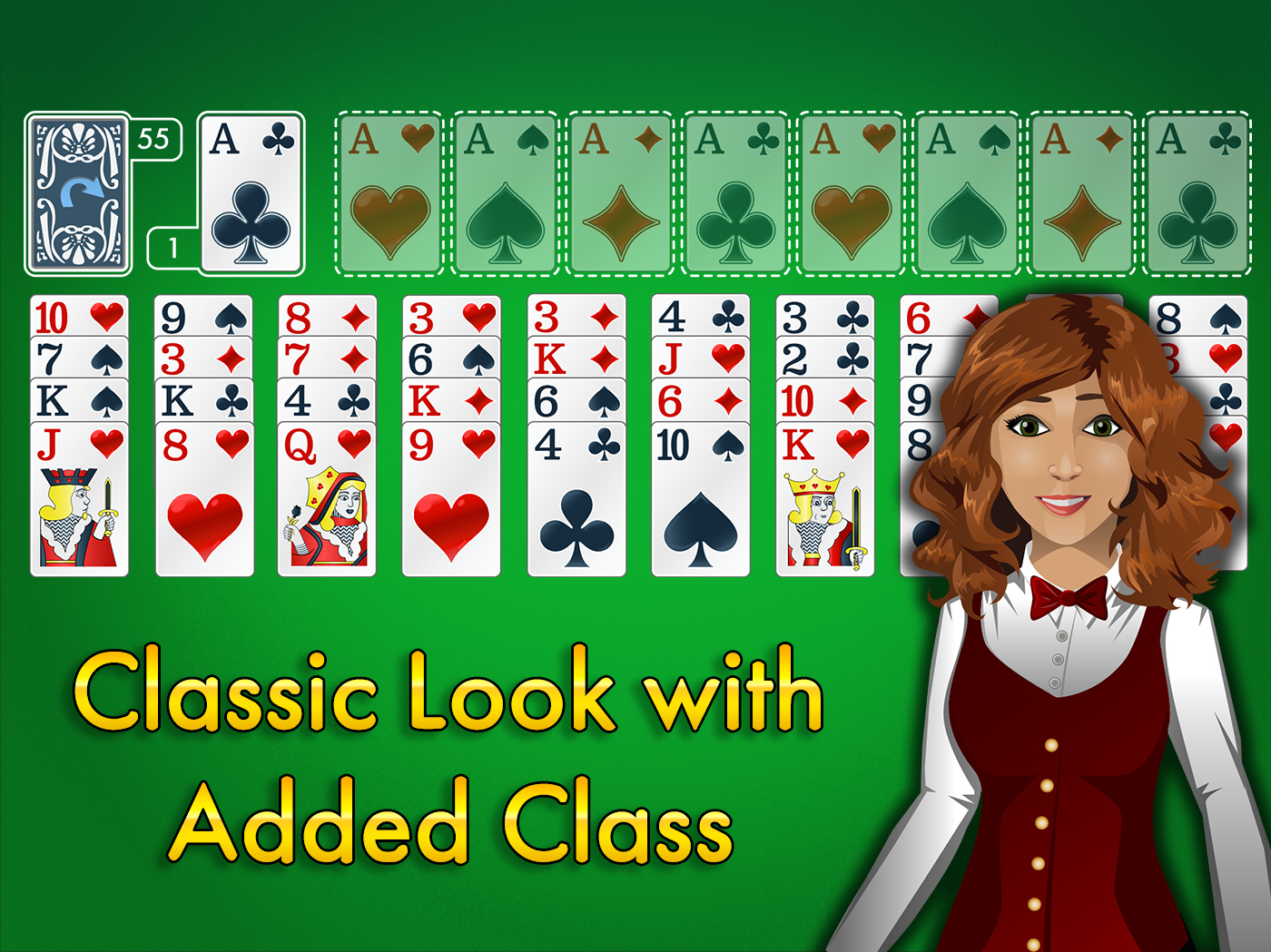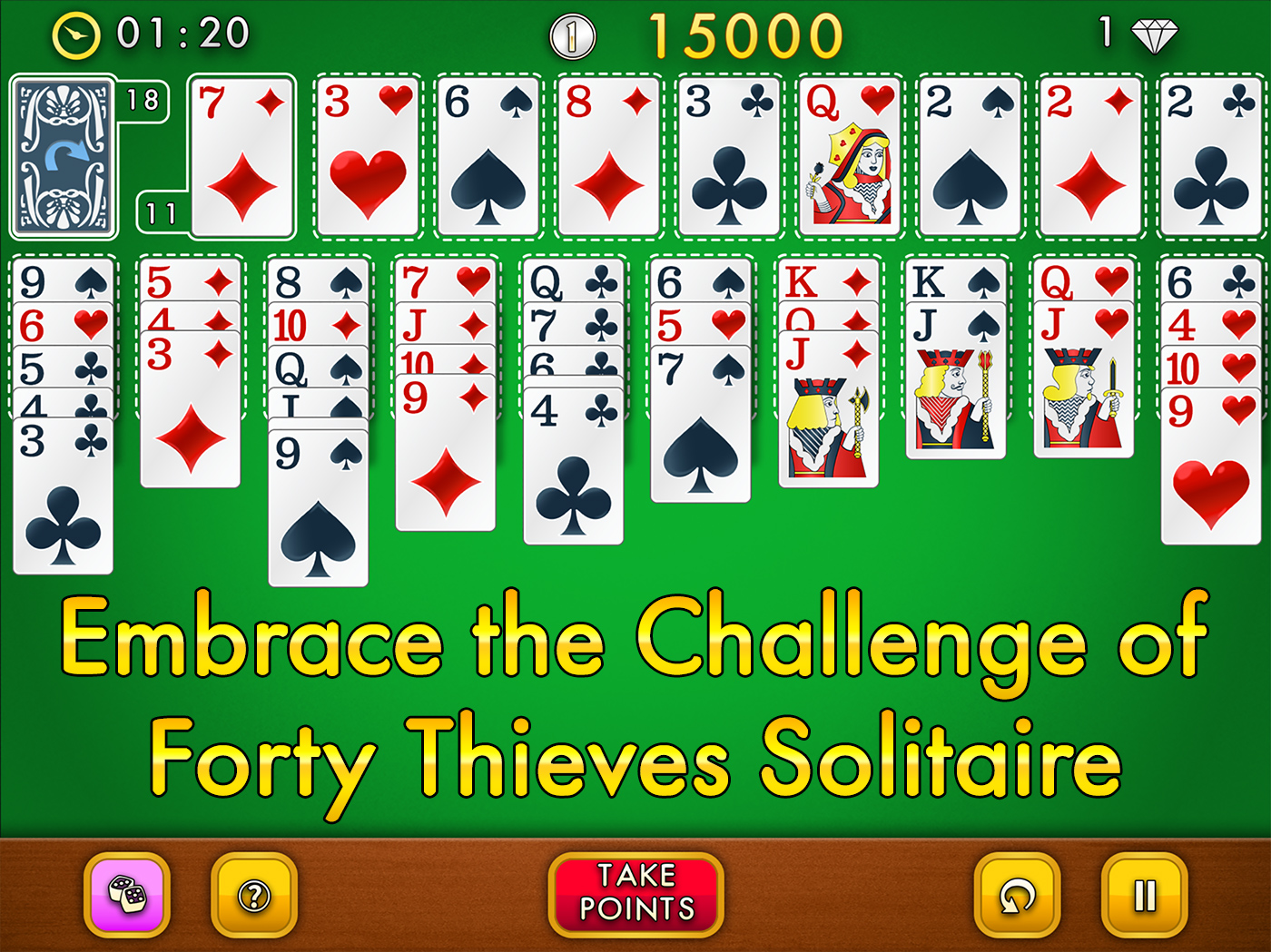 FORTY THIEVES SOLITAIRE – CLASSIC
Forty Thieves Solitaire is one of the most challenging solitaire games ever made! Our app makes other card games look easy, even the infamously hard 4 suit version Spider Solitaire. Based on our beautifully themed games we've remade it with an elegant casino theme for that perfect classic look.
FEATURES:
– A simple yet glamorous theme.
– A relaxing atmosphere, created with beautiful artwork, great sound design, and seamless gameplay.
– Multiple ways to earn points, including a "Score Build Mode" which will push your scores to the highest heights.
– Advantageous wild cards to help you along the way.
– In depth instructions with a thoughtful tutorial to teach you how to play.
SUPPORT PAGE
For instructions, FAQ's, Hints and tips and loads of other useful info click on the button below