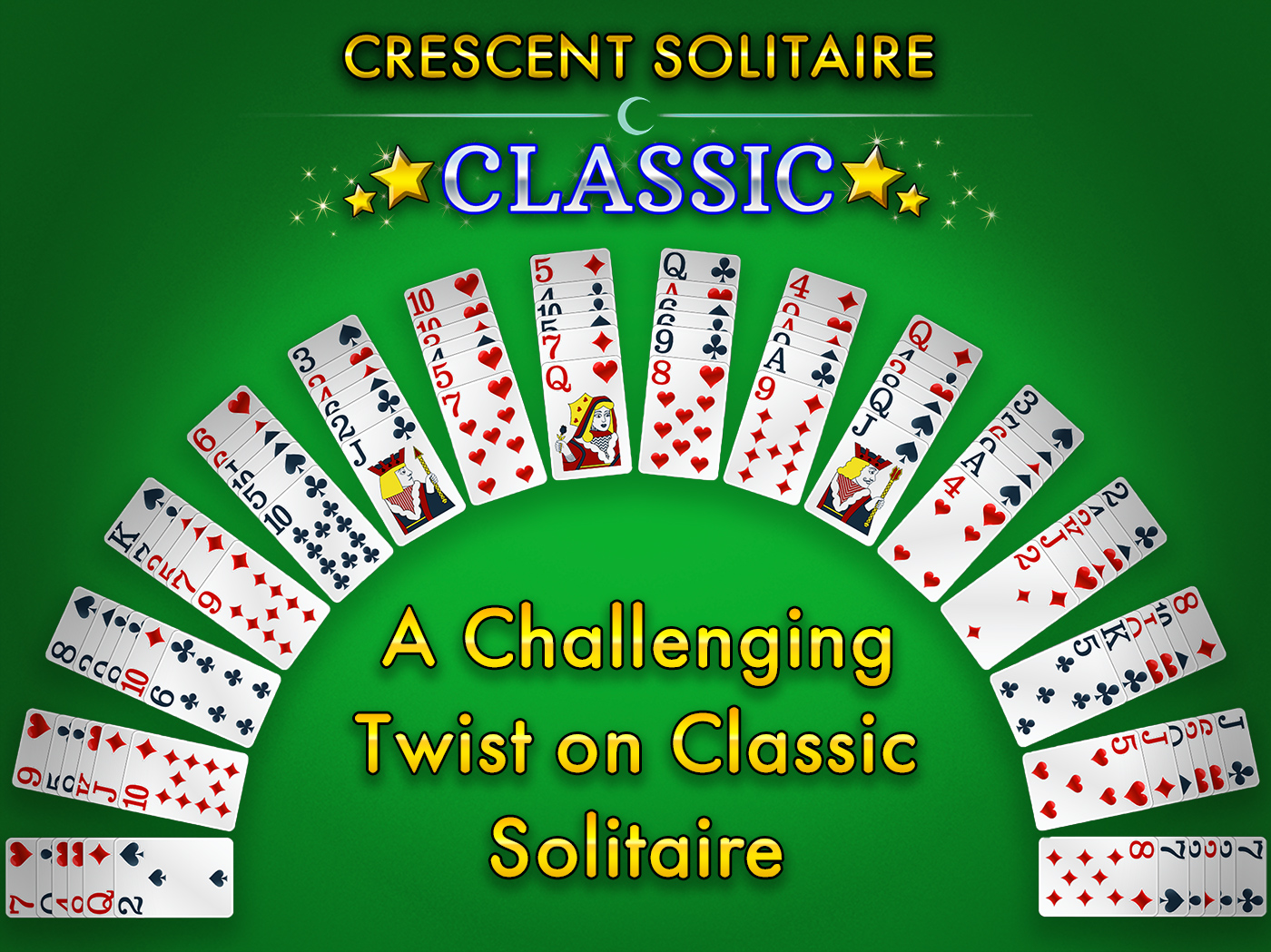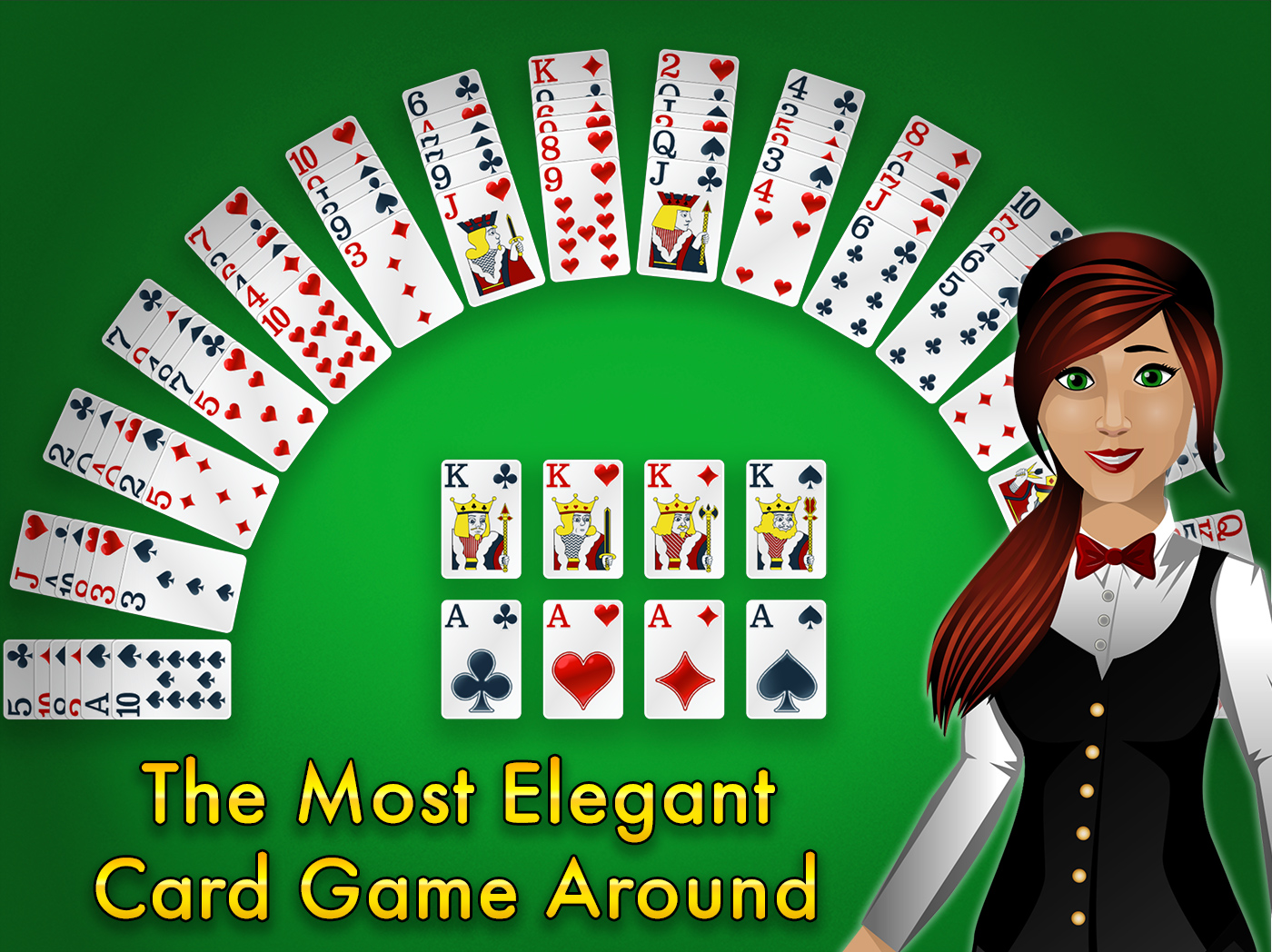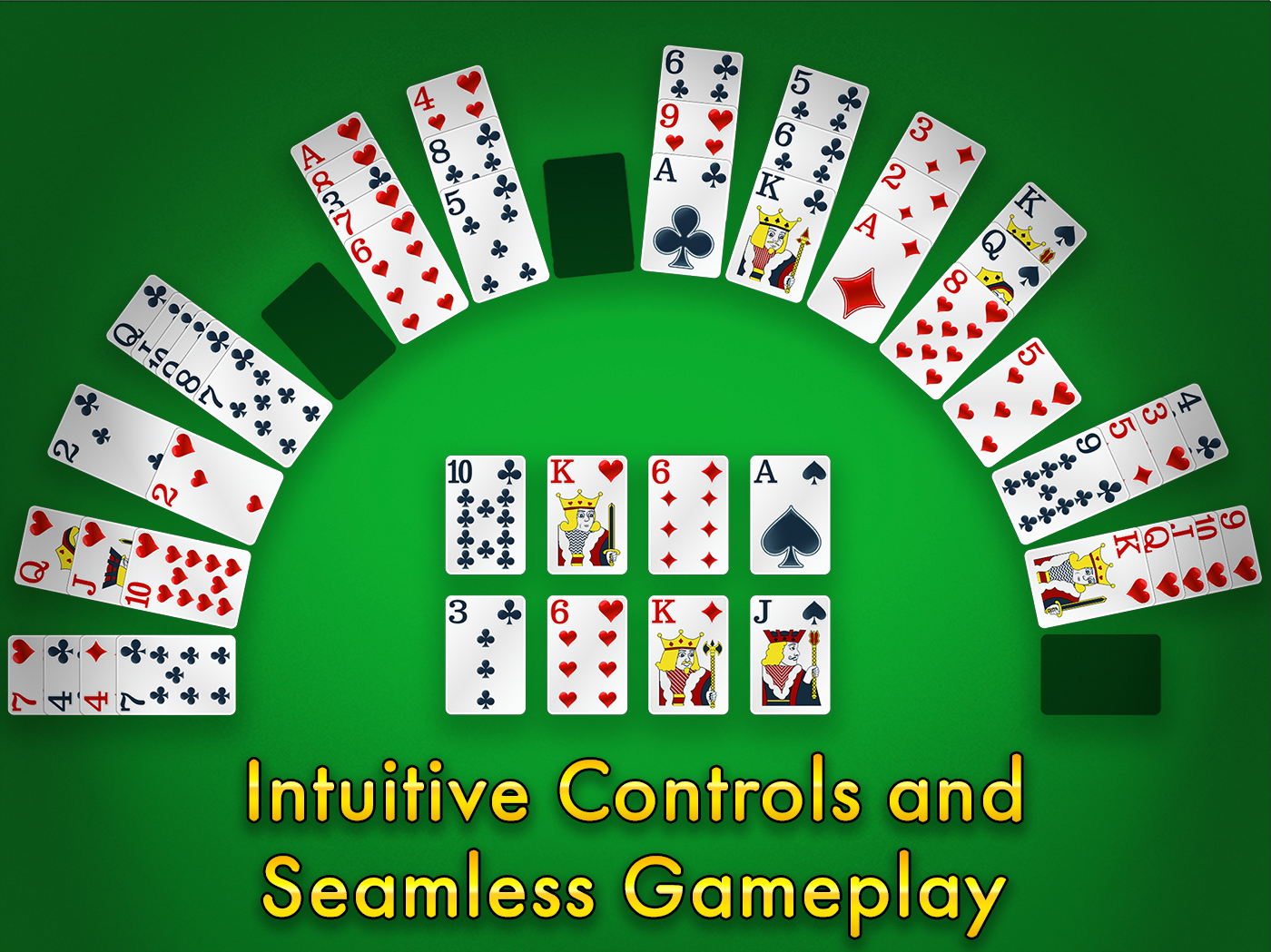 CRESCENT SOLITAIRE – CLASSIC
Crescent Solitaire Classic is our newest solitaire game if you want to play something a little bit different! Created for those who enjoy a challenge, it's intuitive design and simple controls make it a joy to play.
Using two decks of 104 cards, Crescent Solitaire Classic is a great, tough brain teaser. It tests your skills and occasionally your patience, but that makes it even more rewarding!
FEATURES:
– We hope you'll agree that this engaging rarity of a solitaire game is the best version of Crescent Solitaire on the app store.
– Multiple ways to score working in tandem with our Score Build mode.
– Beautiful animations with a hint of glamor.
– Intuitive controls and smooth card play.
– A universal app designed for both mobile phones and tablet devices.
SUPPORT PAGE
For instructions, FAQ's, Hints and tips and loads of other useful info click on the button below