Square Enix just announced the sale of everything related to Tomb Raider, Thief, Legacy of Kain and Deus Ex along with the studios that made them and a back catalogue of 50 titles. It's a pretty huge change of direction for them and it got me thinking, when should smaller developers sell games or give up on some of their creations. We can't all get the $300 million that Square Enix received but any sized developer or publisher that has been around for a while will have the same question.
Using examples from us, Glowing Eye Games – a plucky solitaire, dominoes, and casual game developer that has been around for 14 years – and supersized examples from Square Enix, maybe we can learn something here. While writing this, I was amazed that even on our tiny scale there are real comparisons even with the tenuous and somewhat ridiculous links to famous games. Also, it's fun being an armchair pundit, and I loved some of these games.
Let's start with the easier games first. The ones that really lose money. We've talked about Mahjong Seasons in a previous blog post, our attempt to break into that kind of game many years ago. It never found the traction that we as a small company needed to make it financially worthwhile. Did I say that it was easy to ditch that game? Well, I was wrong.
As a small company we had an existential crisis, on our development scale we built some useful bits of technology and spent lots of effort and wages on honing the game. We believed we had a great combination of level designs and the artwork. It hurt us, that this game didn't find an audience despite a large (for us!) advertising budget. Those tens of thousands of dollars are totally a valid comparison to millions that Eidos and Square Enix have spent on marketing. (No need to send us emails about the previous line!). We added new levels, and for a little while doubled down on the advertising, all to no avail. We asked ourselves why it failed, but frankly I don't think we ever got an answer to that, other than the players didn't prefer it over other Mahjong games. We had other ideas around Mahjong (mild reinventions and invigorating concepts) and never moved forward with them, maybe rightly so. I still wonder if new iterations with the knowledge we had earned would be something that players could enjoy and want? I'm not sure anyone would want to try updating Mahjong Seasons, and even after all these years we don't want to either!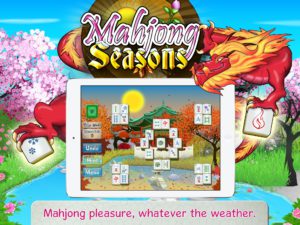 Using the collection of IPs from Square Enix, the Legacy of Kain is their supersized version of our Mahjong Seasons. This collection of dark fantasy, action-adventure games was started in 1996 on PlayStation. There were four more games released by Eidos before Square Enix bought them out. The last attempt was the multiplayer game Nosgoth. It entered an open beta in January 2015, but never got officially released with the servers shut down mid 2016. For those players moving from a single player adventure to this multiplayer world, it just didn't work. Negative reviews kept on coming, and they decided to cut their losses. The developers and Square Enix painfully accepted that what they'd created simply hadn't captured a broad audience, despite changes and tweaks in a year of the open beta. I have no doubt that the dev team would have been hurt just like us with Mahjong Seasons, but I can only imagine that to them and Square Enix the audience numbers were painfully obvious. It would take a brave new company to resurrect this franchise without a concrete plan about attracting fans old and new. For purposes of this discussion, the Legacy of Kain is the lowest valued part of this sale. It's not the franchise that encouraged Embracer to buy this collection.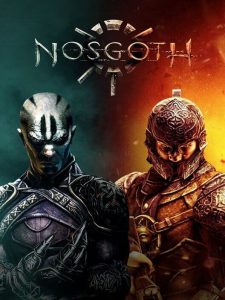 With the Thief games, we here don't have an amazing equivalent that we can shoehorn into this delightfully preposterous comparison of $300 million dollars' worth of franchise but damn it I'm gonna try! I loved Thief, and Thief 2. I never played the third one or the final one released by Eidos in 2014. That final one seemed to lose some of the essence though, it became linear, and the reviews were mixed at best. Thief never got a Square Enix reboot, and it's understandable why. Every iteration of Thief, whether it got good reviews or mixed reviews, never seemed to get the sales that Eidos expected. So again, Embracer probably aren't considering this as a major item as part of their $300 million.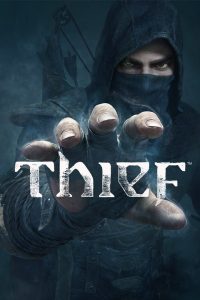 I'm going to go ahead and compare a little puzzle game to the Thief franchise as it's my blog post and I've come too far to give up now. Brilliant Blocks was the name of a simple block dropping puzzle game that we initially made in Flash for online players in the mists of time, when mobile phones still had number keys instead of shiny, flat multi-touch screens. It was a time when Nokia still made phones and good money. It did well but not brilliantly (which is annoying given the game name). We got fan emails, we even sent a semi-official email to someone stating that he was the best Brilliant Blocks player in the world. A superb friend, saw how much his buddy liked the game, and contacted us so that we could tell him he was great. Let me be clear, his scores were good, damn good, so that accolade was well earned. I wish I still had that email and the artwork we created and sent. Must be great to have work mates like that.
Even though that first online version made decent (but remember not brilliant, sad face) money for us, the audience plateaued. We tried making another online sequel, it didn't work out, but the original was still making money. Well, okay, it was just one of those things we thought, maybe next time. We tried rebooting it for mobile. Thank you Apple for the shiny touch screen and the marketing genius that changed all phones forever and ever and ever. That didn't work either, so although we definitely had some lovely fans, enough to make a small profit on the franchise overall, we've been very reticent to bring it back. We started designing a similar game with a new name, but it didn't get far before we thought we had better options. I'm not sure what needs to happen for us to try again, but this one hangs around in the background. I hope it get its chance to shine again, but maybe it's like playing Sega's Columns puzzle game today, it needs something that will make more people love it. I mean, oh yeah just like the Thief franchise, etc.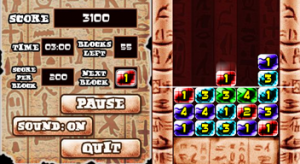 The real prizes are the Tomb Raider and Deux Ex characters and worlds. Oddly, despite selling 38 million copies between the three new Tomb Raider games and 12 million units of the two new Deus Ex games, Square Enix regularly complained about these games underperforming. That's so wild, it's become a meme. Maybe, and it's difficult for me to know for sure, these franchises suffered from declining sales. The expectation is either going to be sell the same number or more! Maybe Embracer believe that these two franchises can rise again.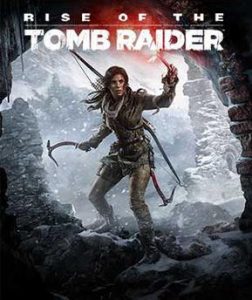 It's time for a me to make another tenuous link to our games. Pyramid Solitaire (Ancient) Egypt, and Magic Towers Solitaire are my contributions. Naturally, being on mobile it's a little different. For us it's about the daily active users (DAU). If players are active, then they see adverts and that's where we make our revenue. We have made lots of minor improvements to both games, but never really moved the games forward. Our DAU numbers have been declining over the years, less than half of their respective peaks but despite that there are still many loyal players which continue to make these games a massive part of our total revenue.
A few years ago, despite the numbers continuing to trace downwards, I turned down an offer to purchase these games outright from us. I saw a longer-term future for them, but we were working on so many different things we never had the time to turn our attention back to them. Recently, we've decided that what these fan favourites need is a proper overhaul and some effort and love poured back into them. When they were first released, they were absolutely some of the best solitaire games out there, with Apple featuring them on the app store. Even now, we know players still like them, but with so much choice out there they don't stick around as much. More specifically, for an advertising supported game it's about them coming back after they enjoy something different. That's where we've stalled a little. Starting with Magic Towers Solitaire we've begun work to increase the variety and range within the game. For us, this is a major project, and it will be months before we're able to release this update. The hope is that we'll entice our fans back to play another round and gain new fans in the process. Once we release it, we'll see what the players enjoy and try to repeat that for Pyramid Solitaire.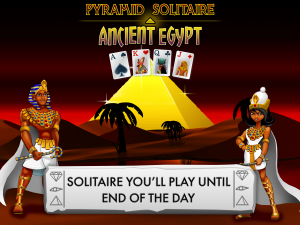 For me it's been a great deal of fun writing this article, and through the light-hearted lens of these great franchises, there are connections that game creators of all sizes can benefit from in what they do.
Find Pyramid Solitaire – Ancient Egypt here!