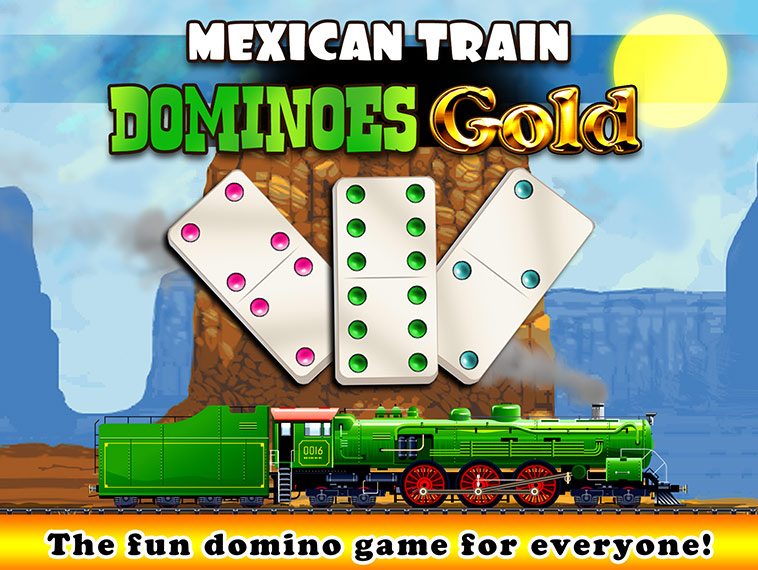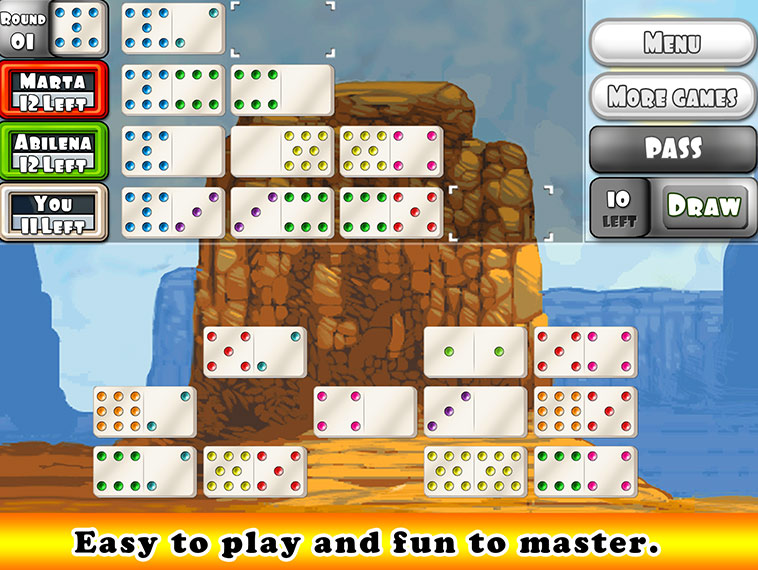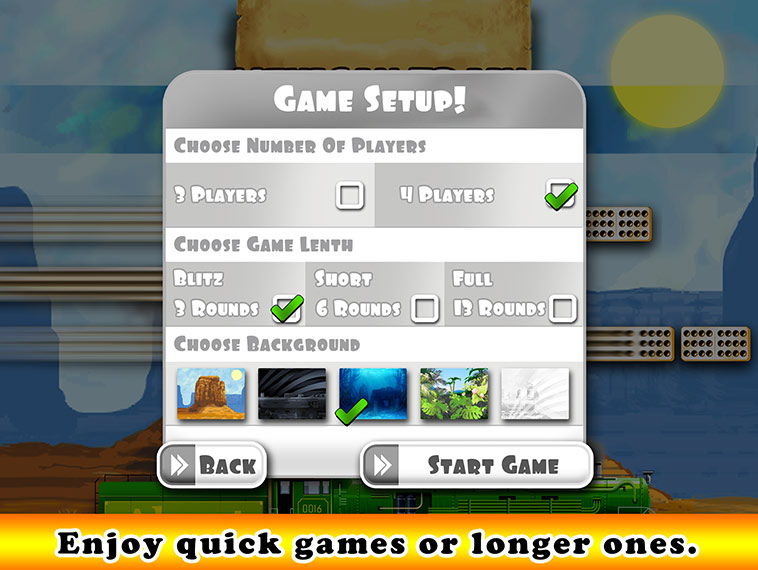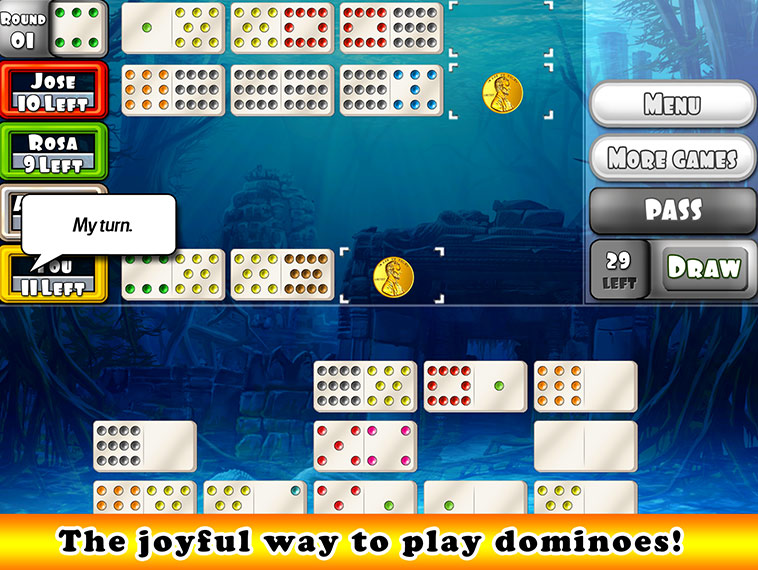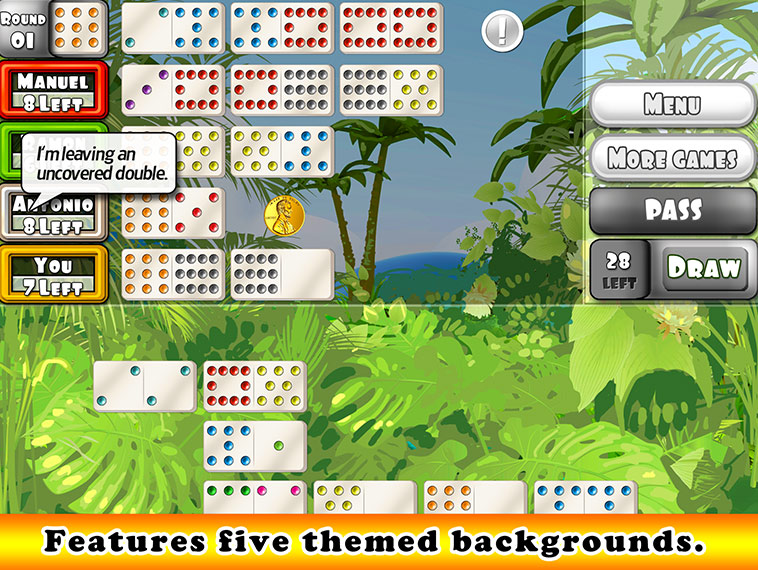 MEXICAN TRAIN DOMINOES
Play the slickest, prettiest and most user-friendly version of dominoes ever!
It has never been easier to get stuck into a game of Mexican Train Dominoes! With over half a million players already enjoying this game, you'll find this new version looks even more beautiful and plays even more smoothly.
For those new to dominoes you'll find this game easy to learn with our easy to follow tutorial. For everyone else we've tried to make playing the game a joy with simple controls, everything working on one screen and stunning audio-visual themes.
FEATURES:

– 3 player games and 4 player game modes played against the computer.
– Three games types – Blitz, Short and Full for quick and longer games.
– Five different backgrounds with their own ambience to play on.
– Plenty of space to sort your hand of dominoes.
– Train scrolling for superior visibility.
– Animated game rules tutorial.
– Optional Advanced A.I. for a pro challenge.
– Option to change the house rules of the game.
SUPPORT PAGE
For instructions, FAQ's, Hints and tips and loads of other useful info click on the button below