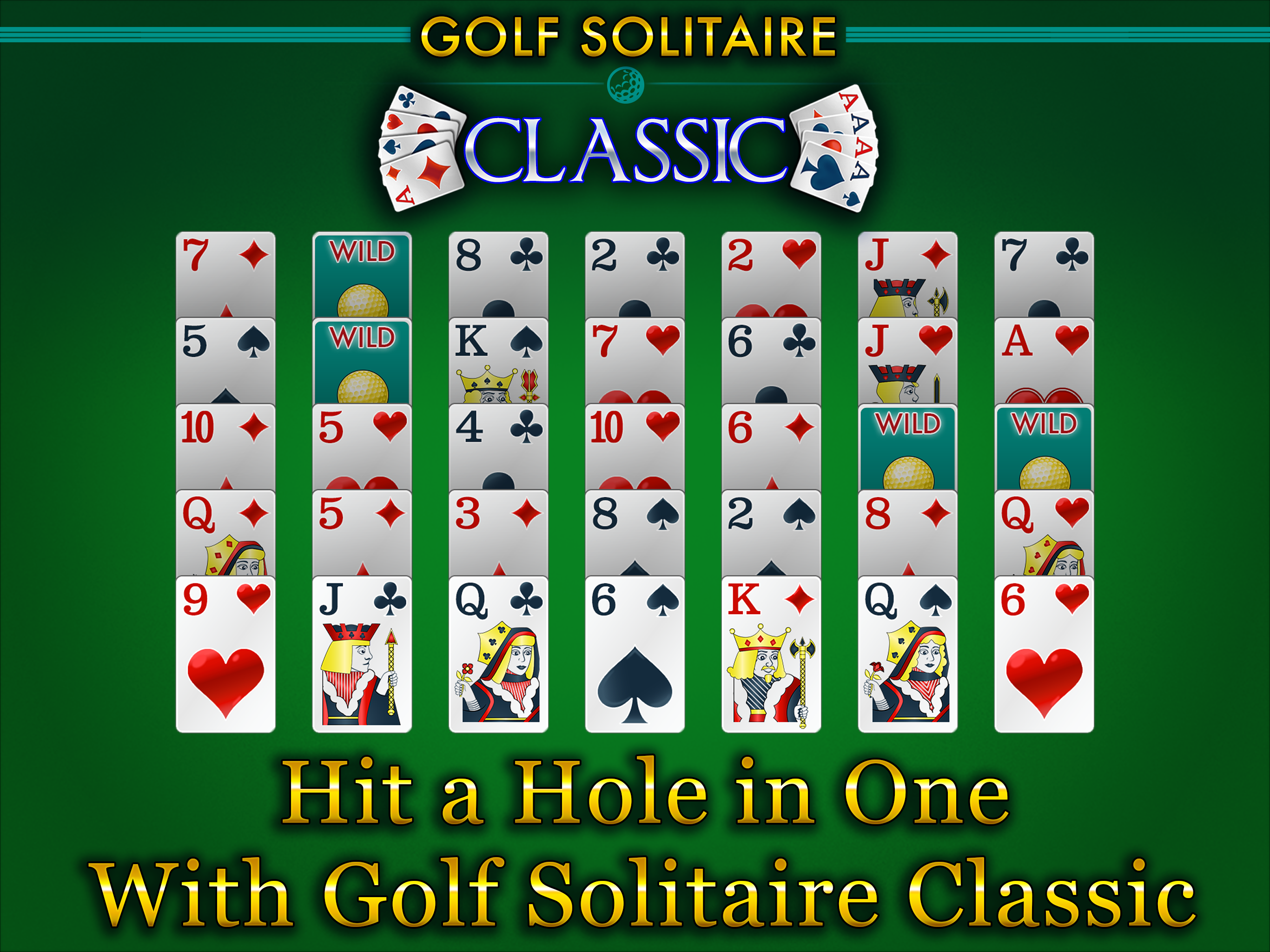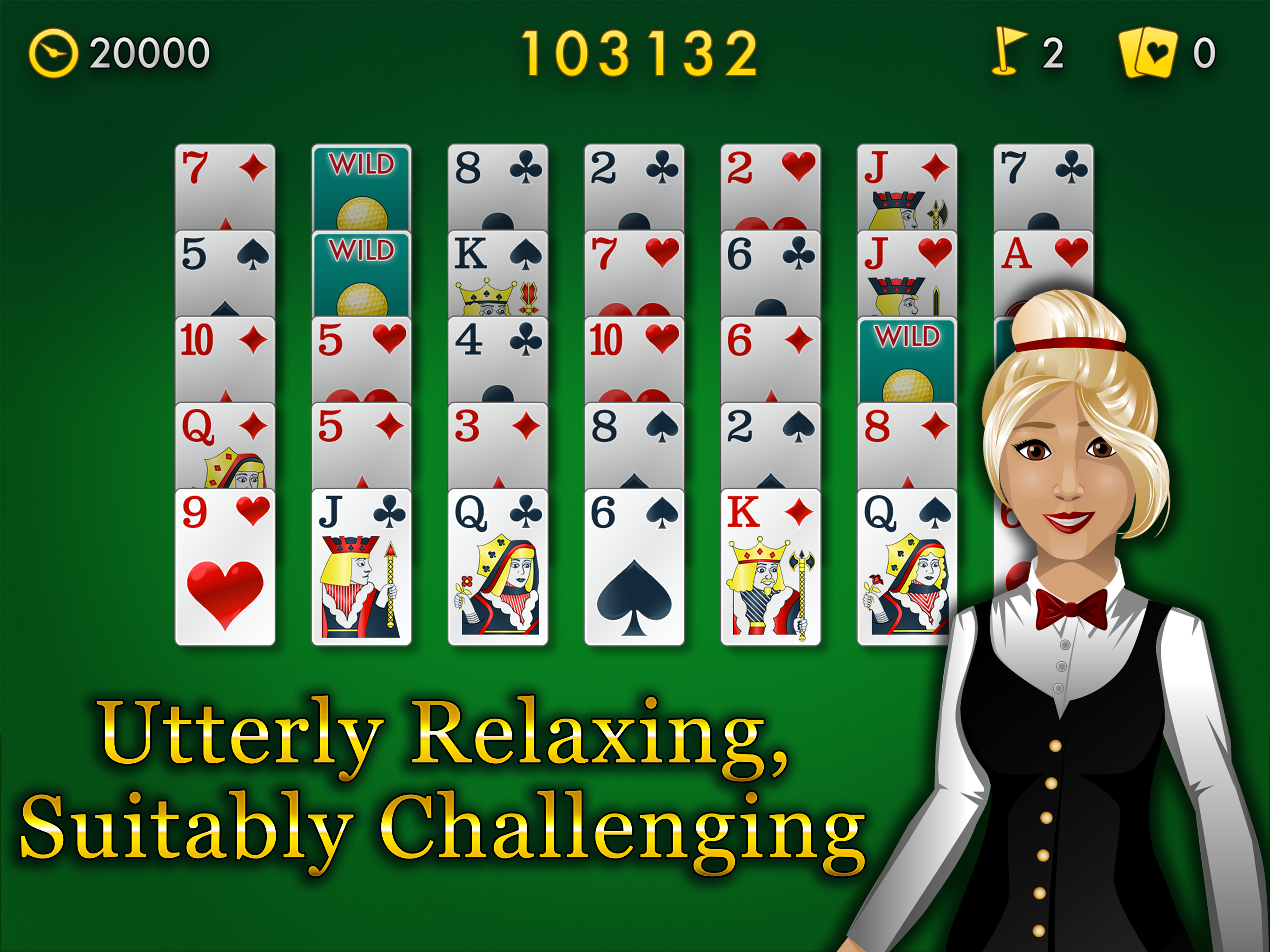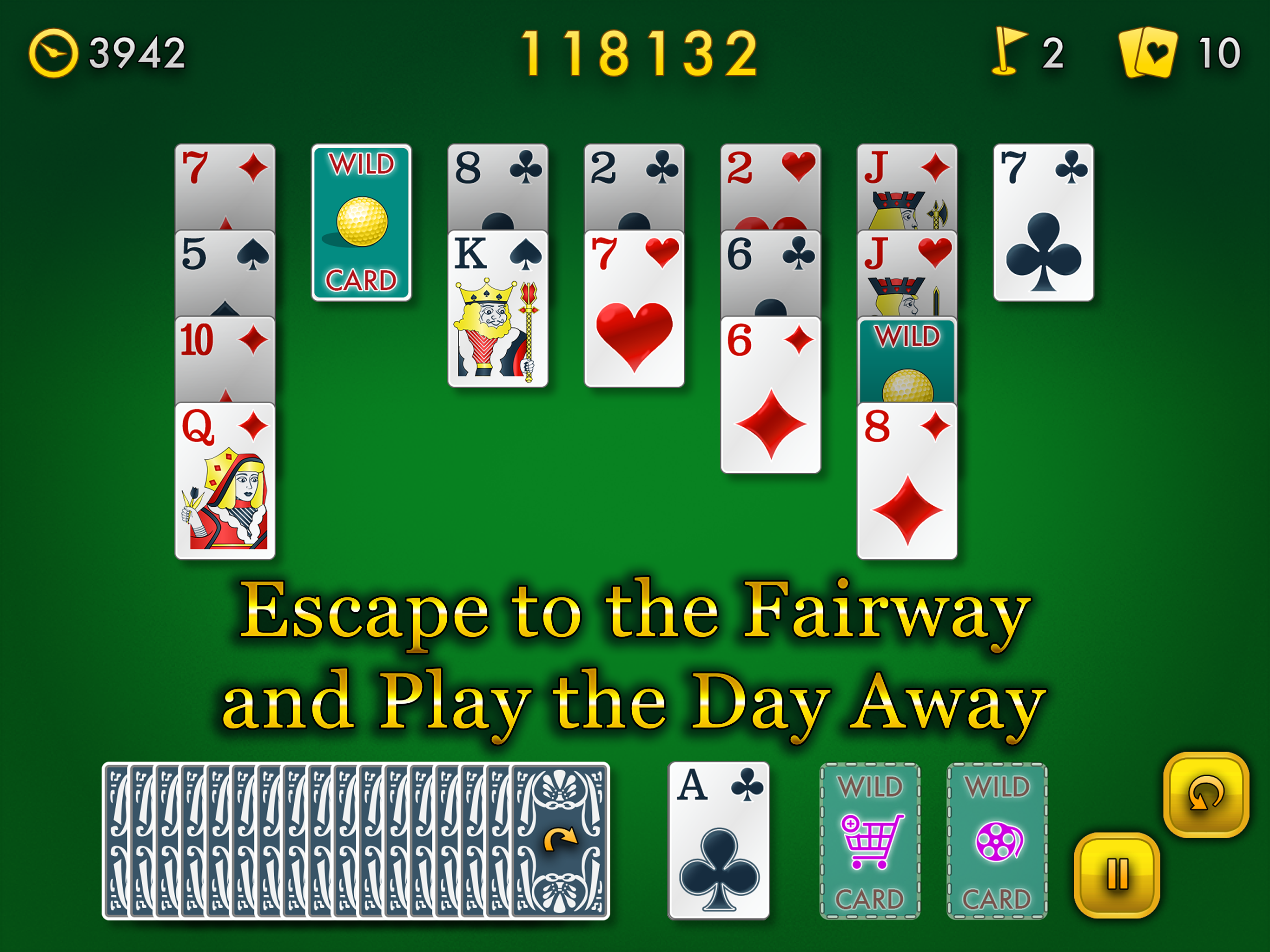 GOLF SOLITAIRE – CLASSIC
There is a lot of love for both our Golf Solitaire Pro game and our Classic series, so we are happy to bring the two together in our relaxing Golf Solitaire Classic.
Your aim is to rid the table of all its cards, earning points with every column you clear. Our tutorial and simple controls will have you making brilliant card runs in less than a minute! Simple yet challenging; you'll find yourself playing for hours on end or as one regular player said this is "the sort of game you return to ad infinitum!".
FEATURES:
– A simple yet glamorous theme.
– A relaxing atmosphere, created with beautiful artwork, great sound design, and seamless gameplay.
– Multiple ways to earn points, including a "Score Build Mode" which will push your scores to the highest heights.
– Advantageous wild cards to help you along the way.
– In depth instructions with a thoughtful tutorial to teach you how to play.
SUPPORT PAGE
For instructions, FAQ's, Hints and tips and loads of other useful info click on the button below